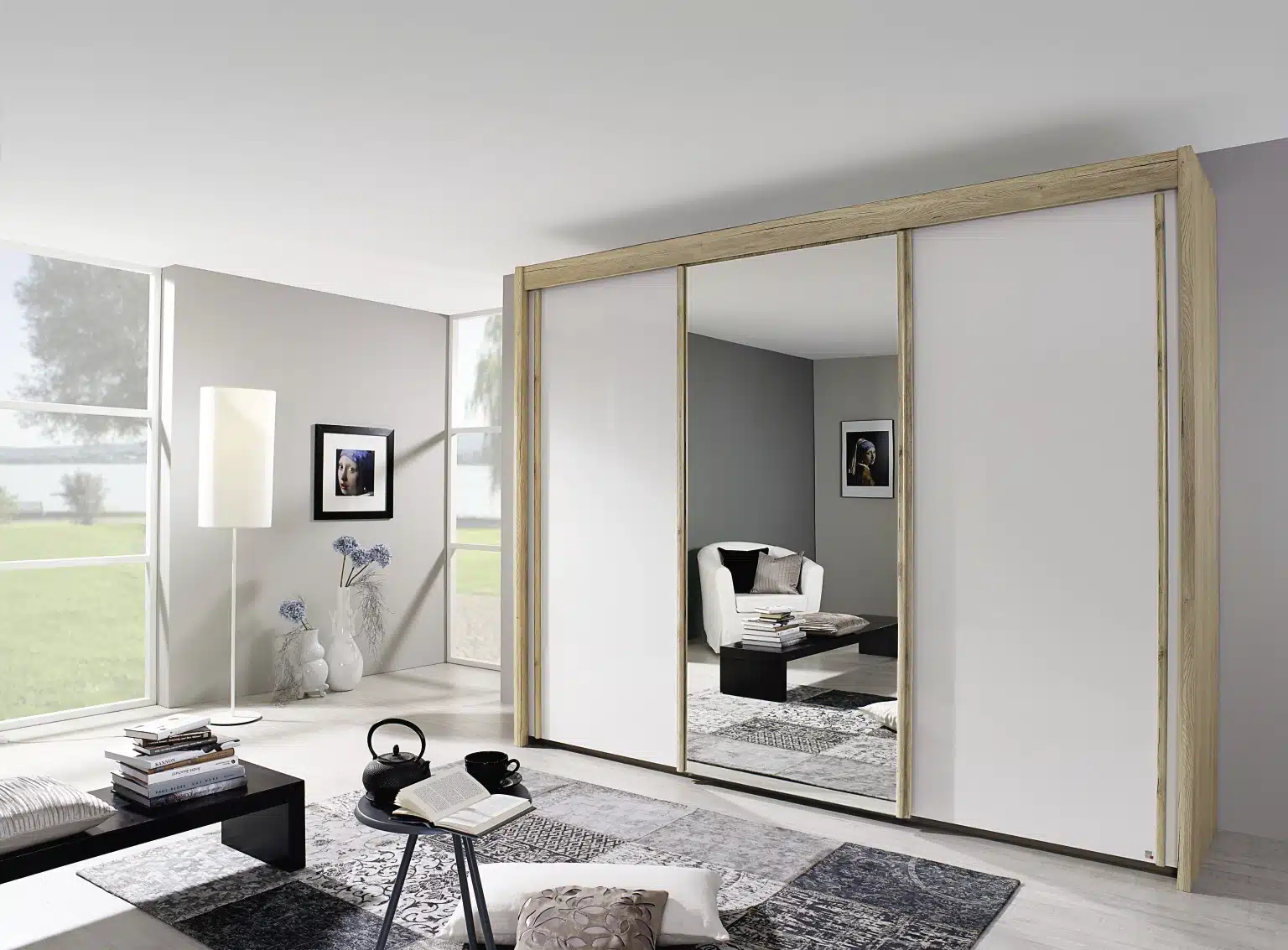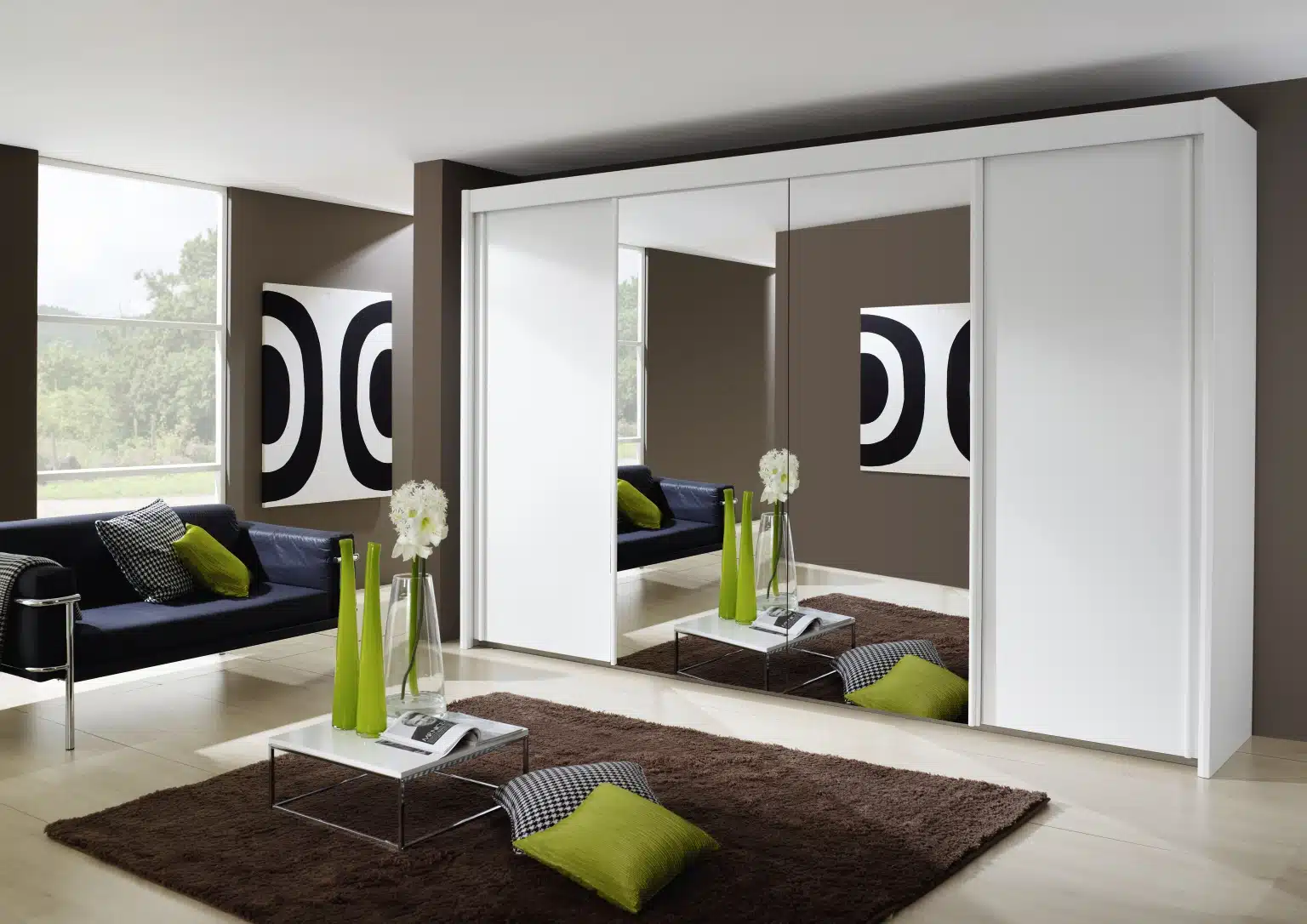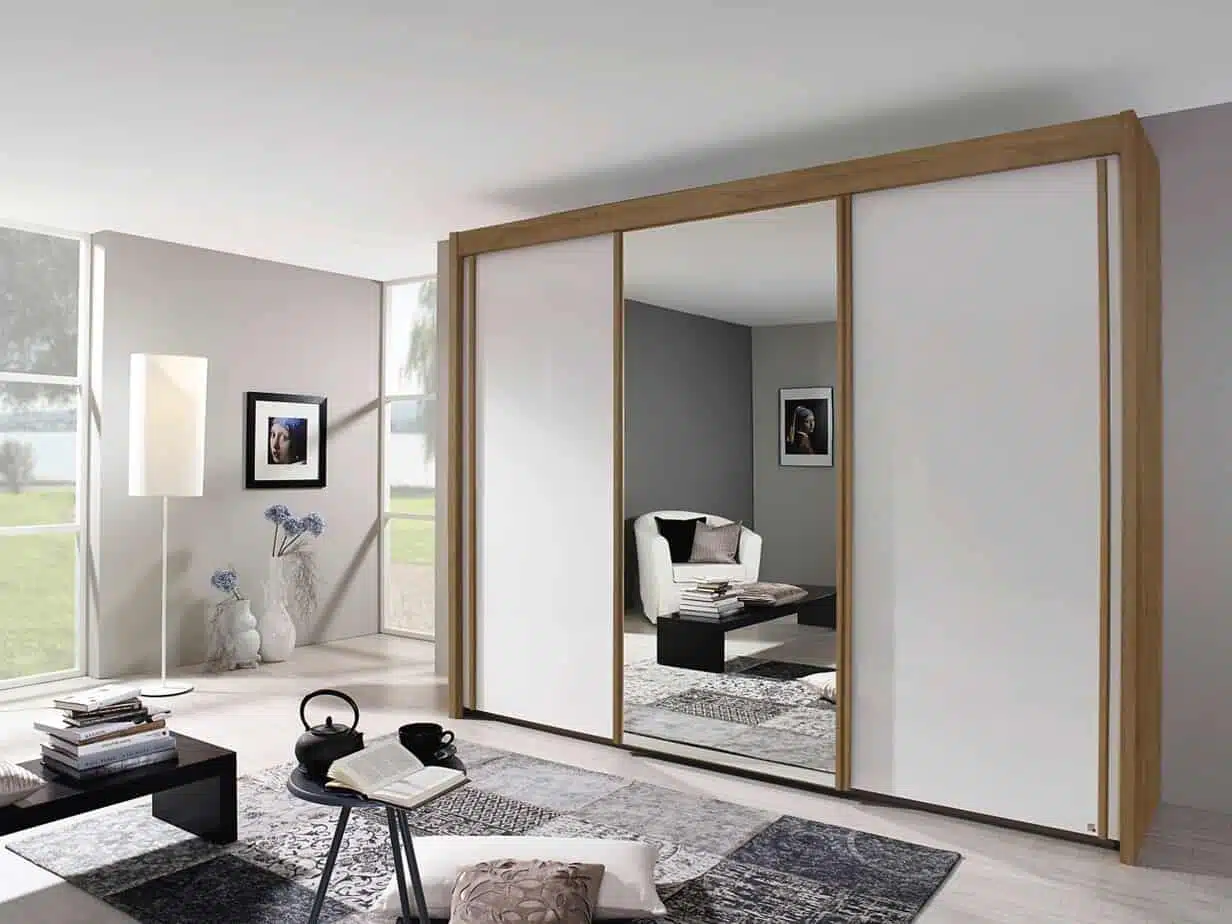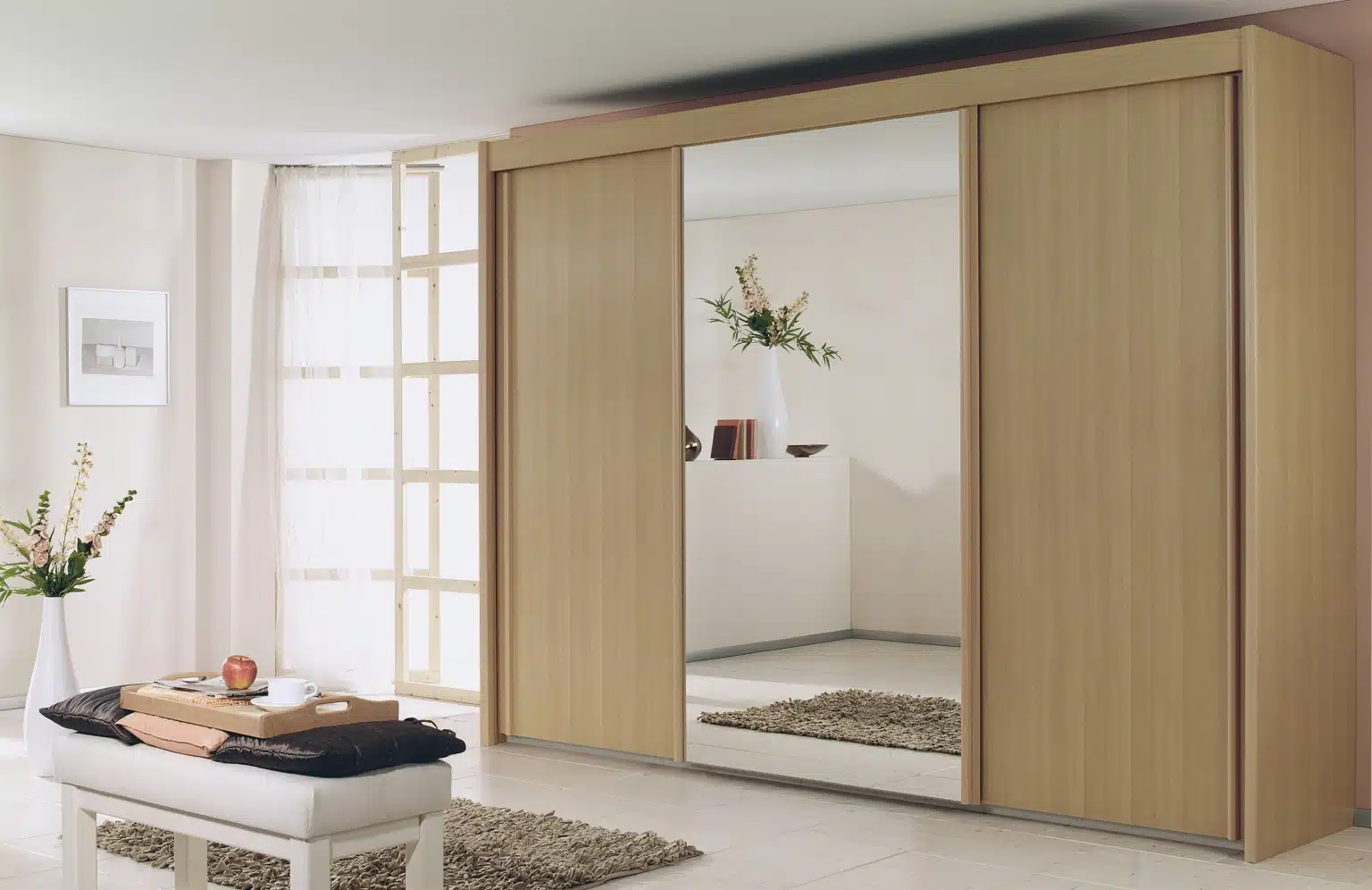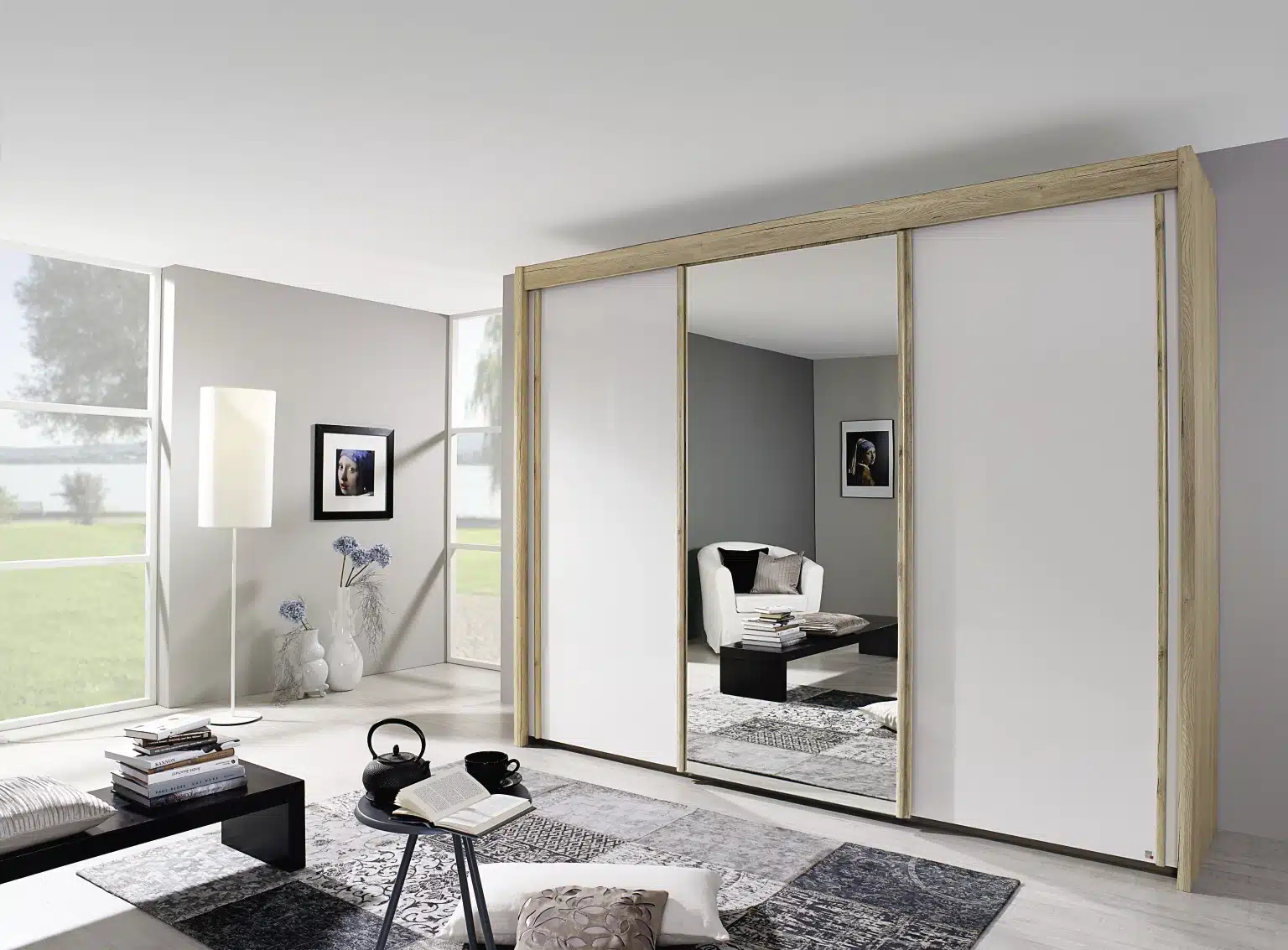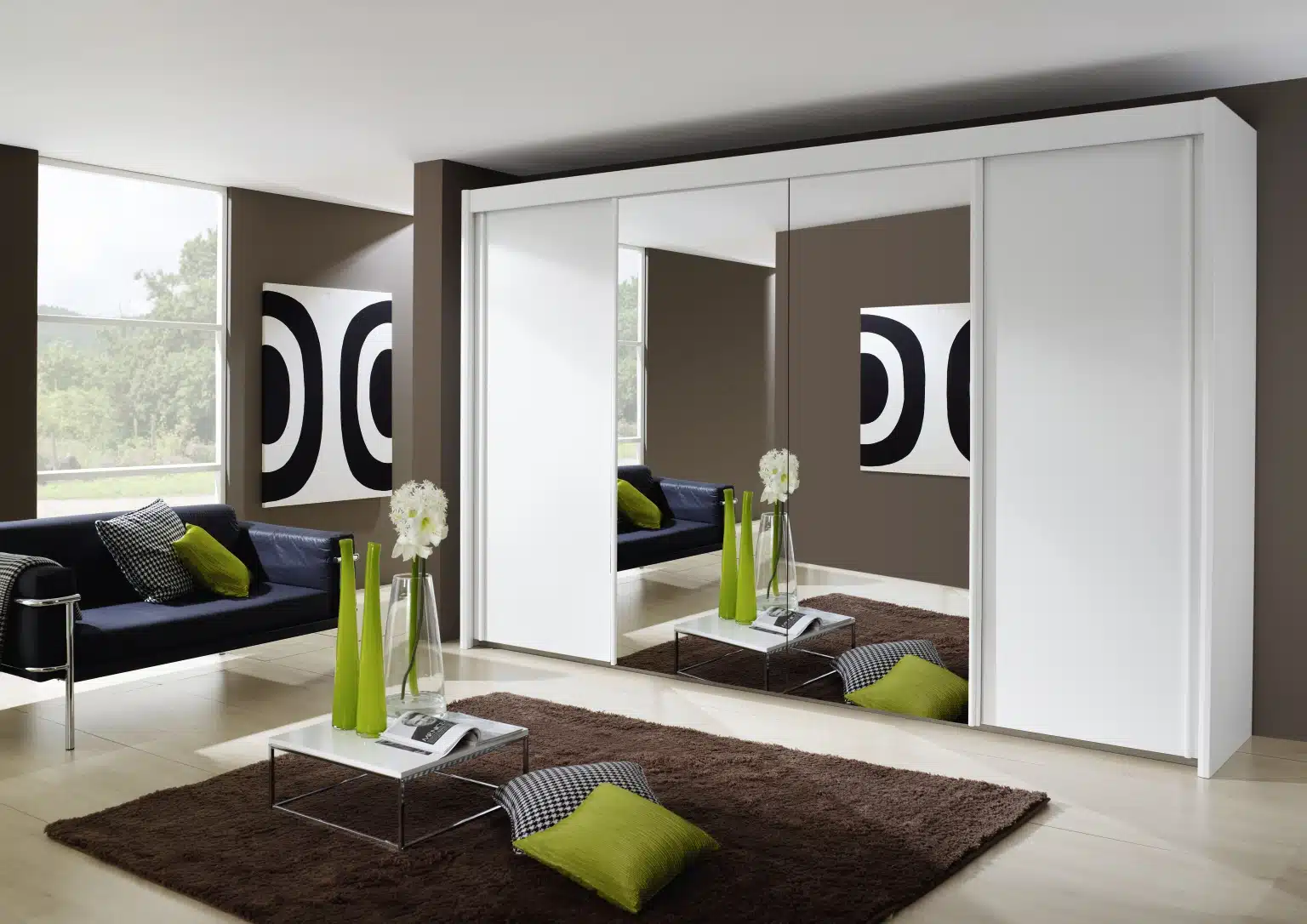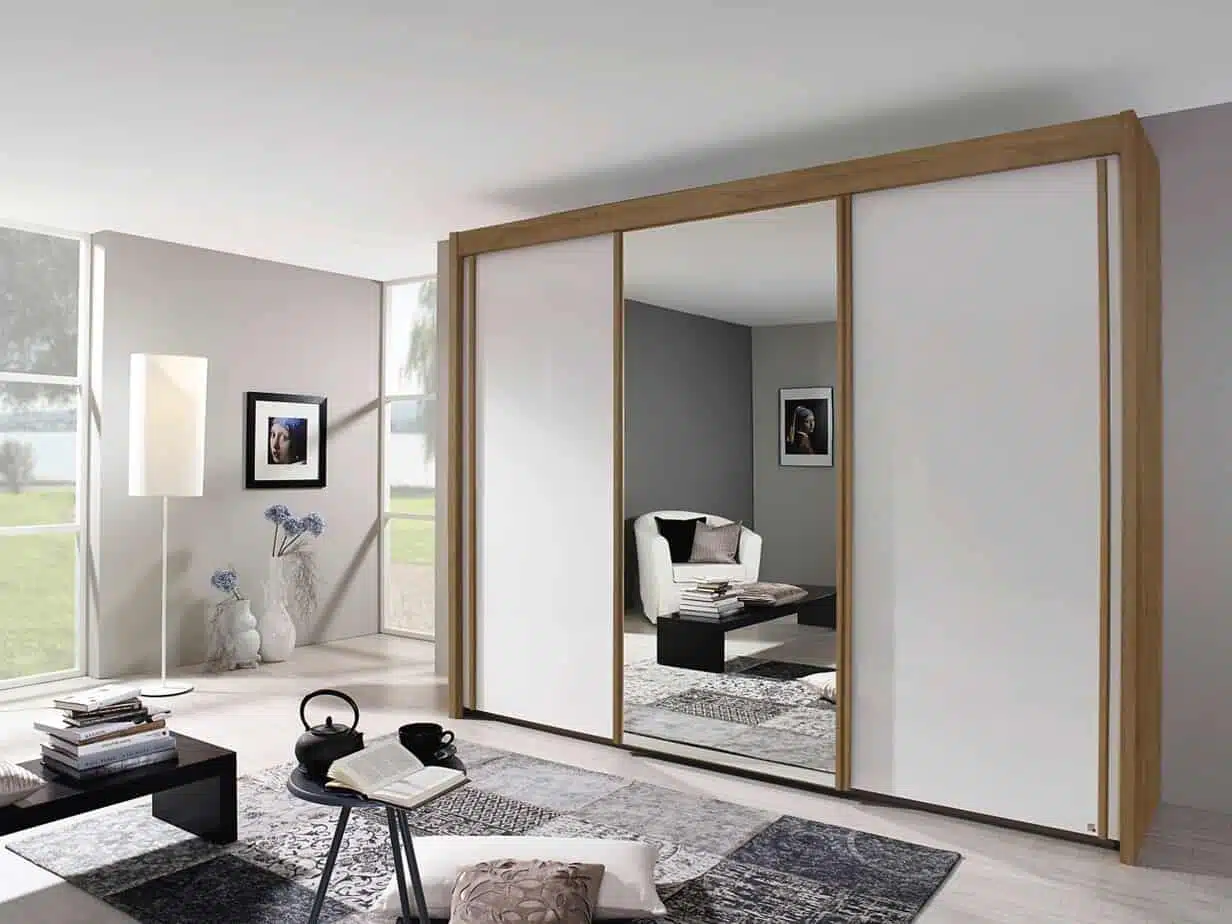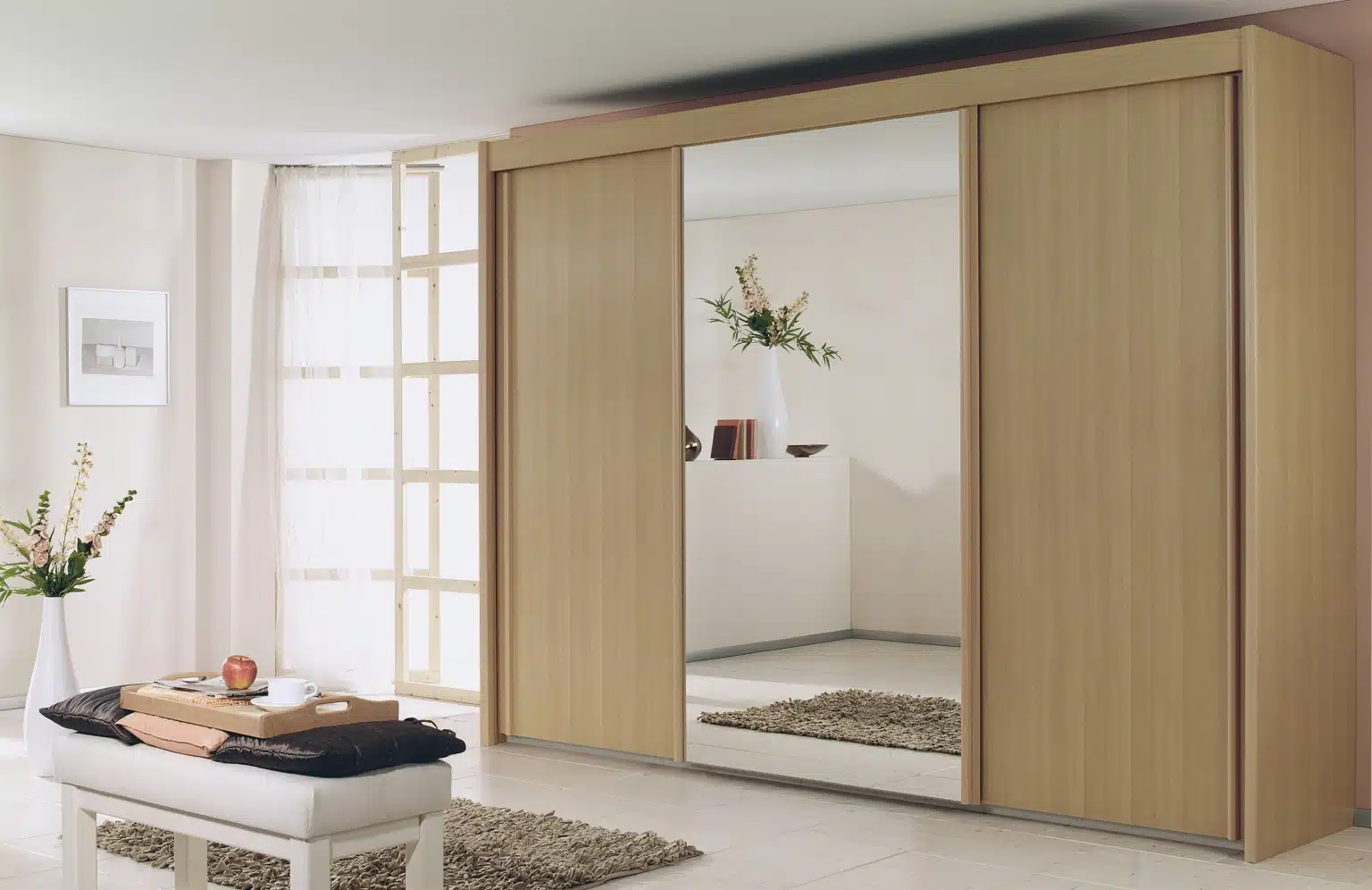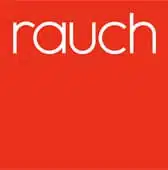 Imperial Sliding Wardrobes
See in store for more details or a call a member of our team.
01942 275 464
Rauch Imperial Sliding Wardrobes offer a traditionally styled range of Sliding Wardrobes with a modern twist. Manufactured in Germany to the highest quality by Rauch, the Imperial Sliding Wardrobes offer a dynamic range with various sizes. Firstly, the Imperial is offered in many width's. Our best seller is a 1.81m 2 Door Sliding Wardrobe but the range starts at 1.51m. Rauch are a premium, luxury, high quality manufacture of bedroom furniture. Rauch are based in Germany and only offer the highest of quality products, throughout the past 110 years, Rauch's enterprise has become stronger and stronger, becoming one of the most premium suppliers across Europe.
Widths
Starting at 2 Door 1.51m Sliding Wardrobe and ranging all the way up to 3.5m 4 Door Robe.
Heights
The Imperial is offered in three different heights. If you are struggling for ceiling height, the Imperial has a 1.97m height. The most popular size which is ideal for most bedrooms is 2.23m and if you have the luxury of high ceilings, 2.35m is also available.
Finishes
There are many finishes to choose from including traditional colour options such as;  Sonoma Oak, Sanremo Oak Light, Royal Walnut and Alpine White.
Showroom & Installation
Our best selling Imperial Sliding Wardrobe is a 1.81m 2 Door Sliding Robe in Alpine White with Full Mirror door features. However, a traditional Sonoma Oak feature has always been a popular option as well. We also offer an installation service, as this product comes flat packed, the service is not essential but is advised to ensure you have a hassle free service, please ask in store for more details.
You could also consider the Miramar Range available with Sliding or Hinged doors.
| | |
| --- | --- |
| Manufacturer | Rauch |
| Doors | Sliding Wardrobes |
| Design | Boxed In Cornice Effect |
| Finish/ Carcase Colours | Oak, Sanremo Oak Light, Royal Walnut, Alpine White & Mirror |
| Front Colours | Sonoma Oak | Sanremo Oak Light | Royal Walnut | Alpine White | Mirror |
| Style | Full Doors Including Full Mirror Effect |
| Warranty | 5 Year Warranty |
| | |
| --- | --- |
| Width -2 Door | 151cm 181cm 201cm |
| Width - 3 Door | From 225cm| 250cm |280cm |300cm |
| Width - 4 Door | From 320cm 350cm |
| Height | 197cm, 223cm & 235cm |
| Depth | 65cm |