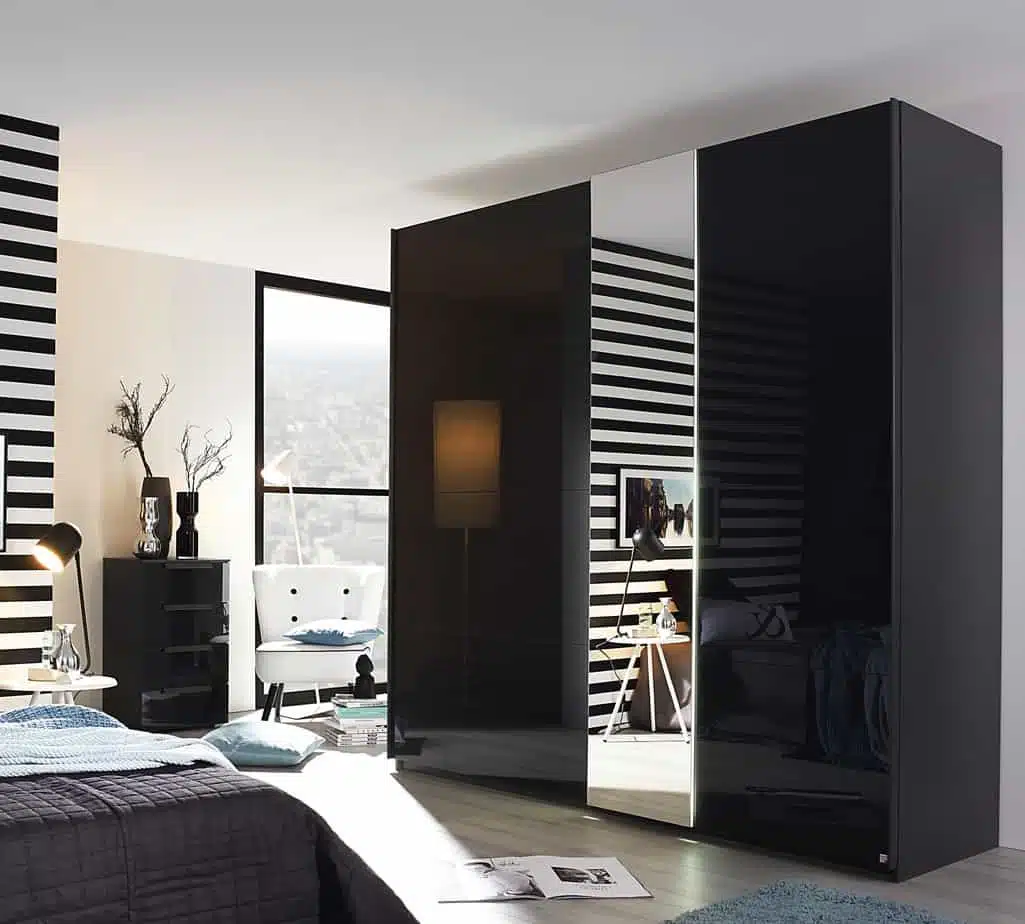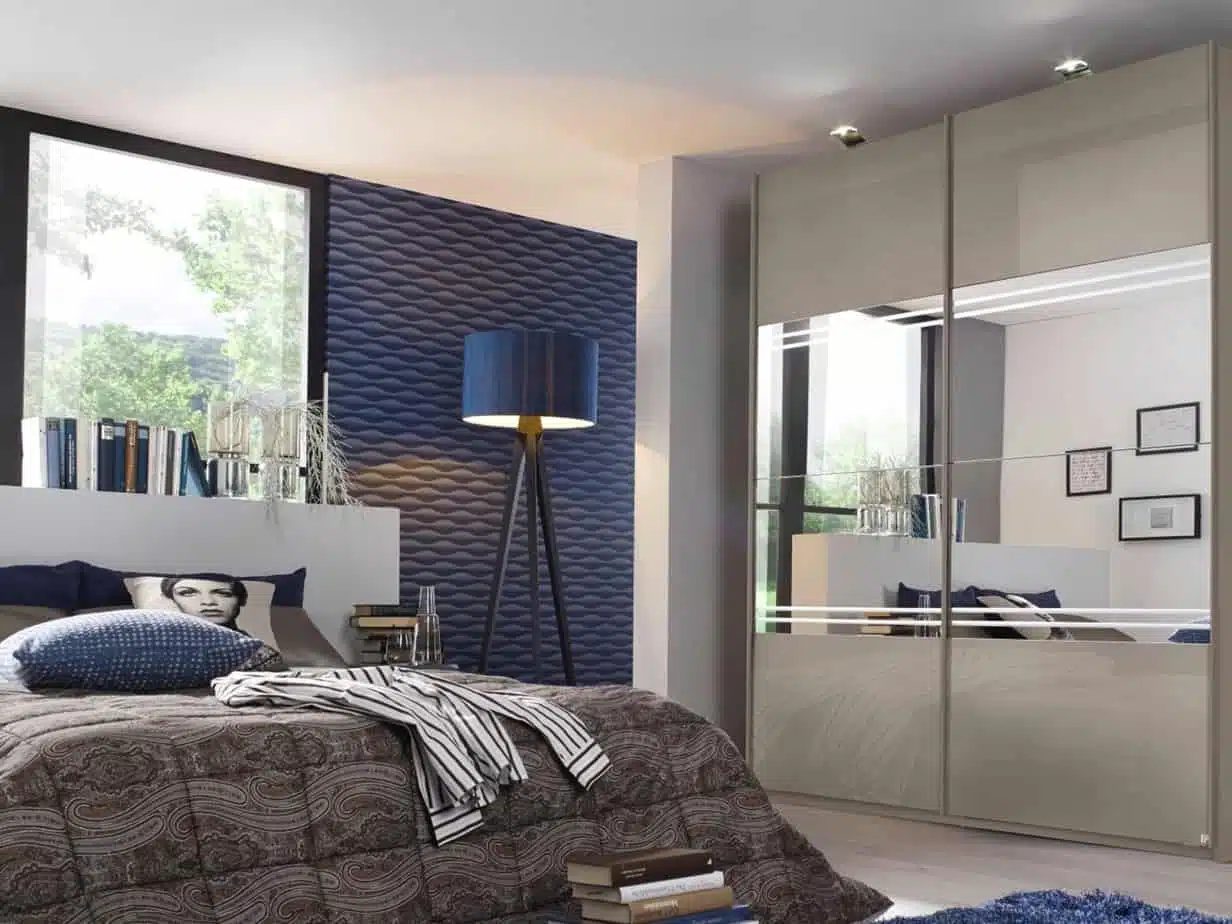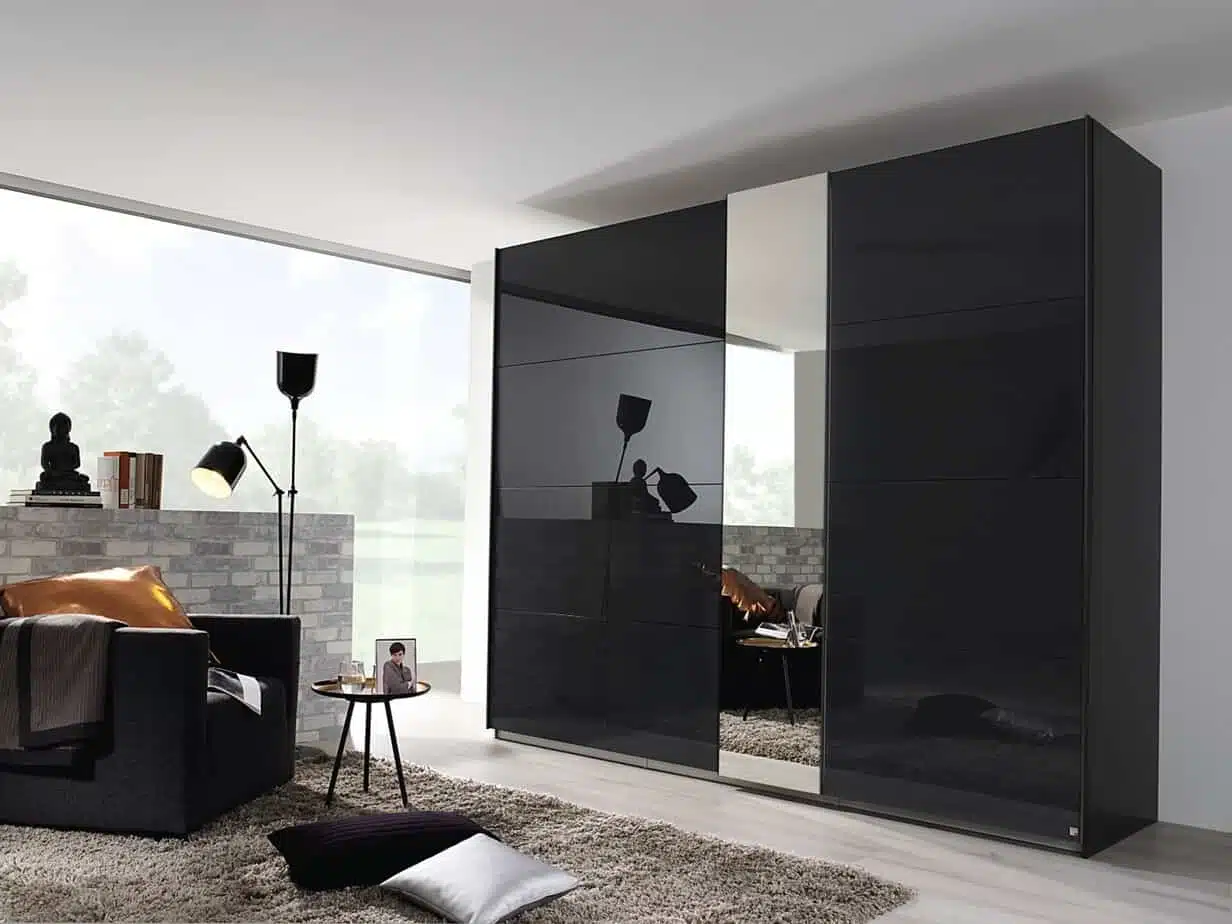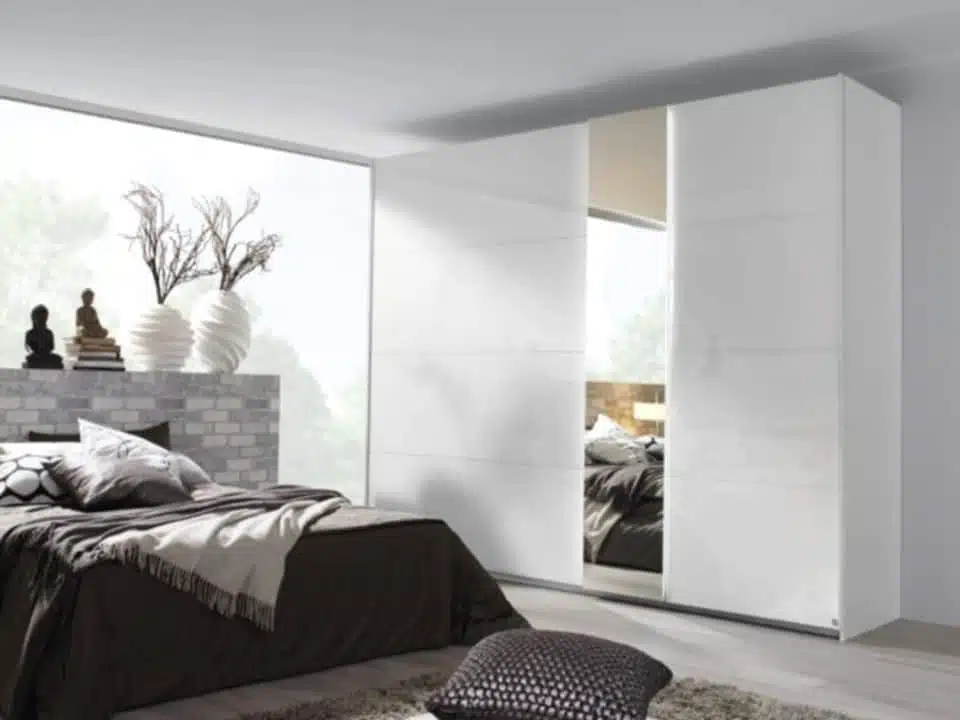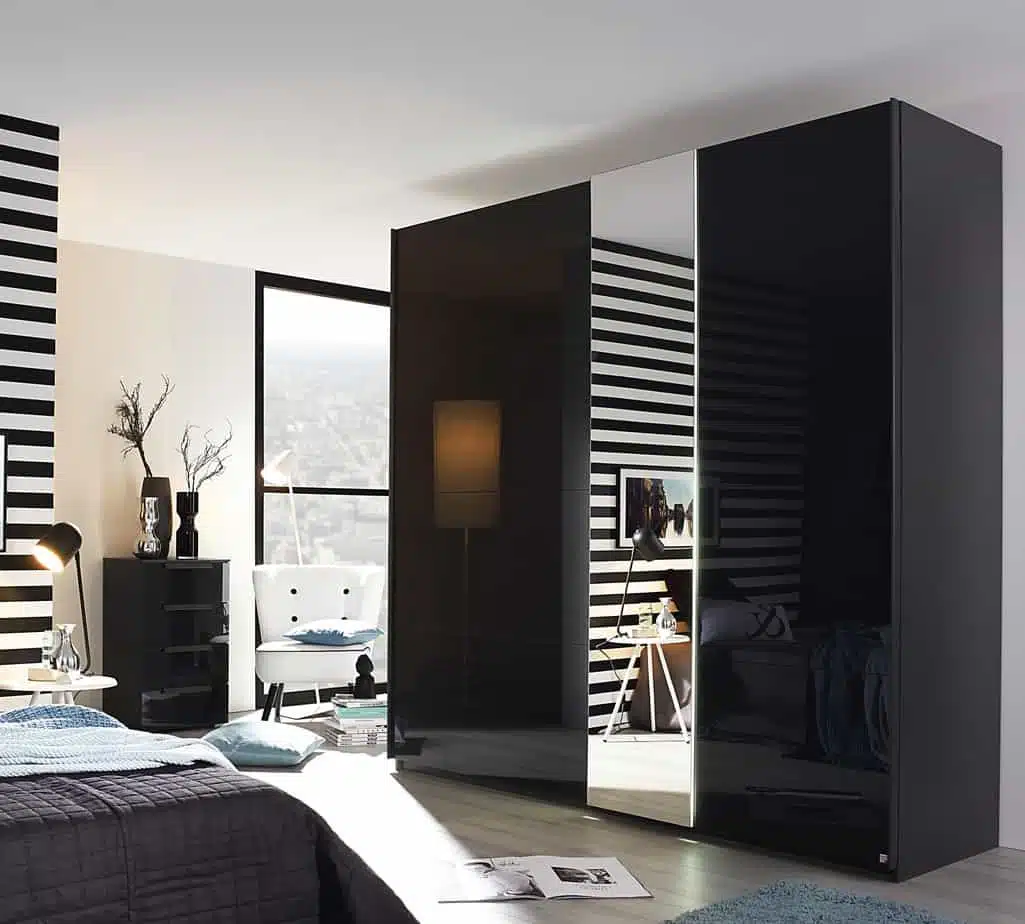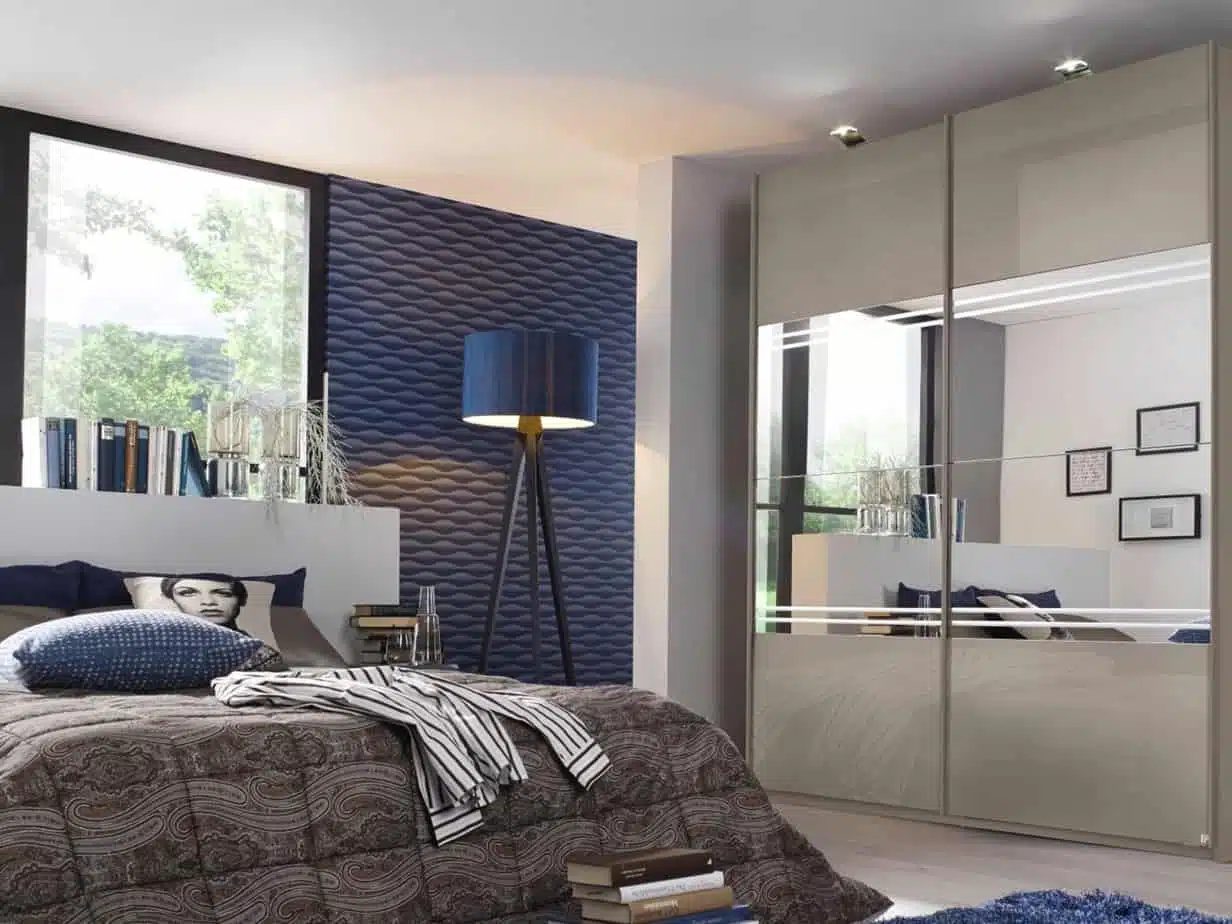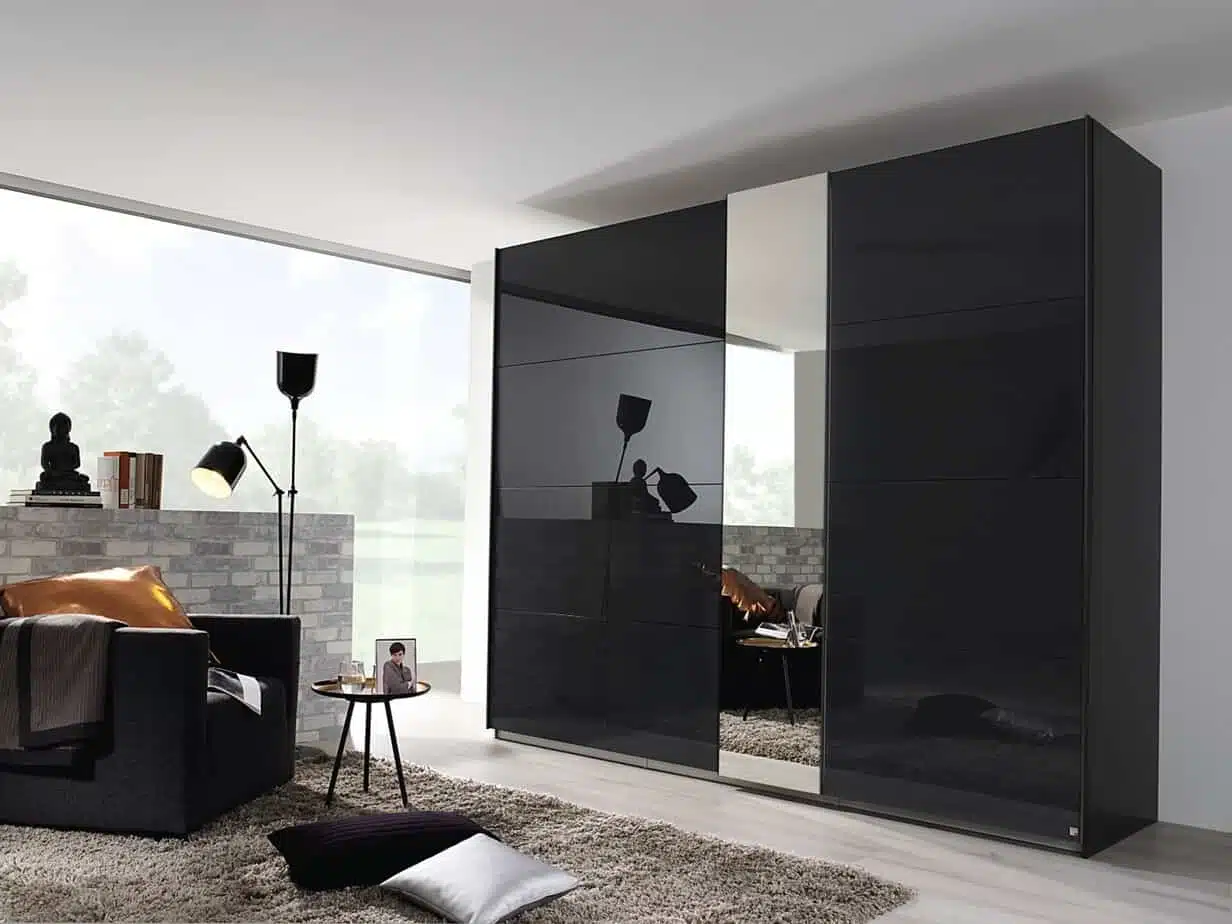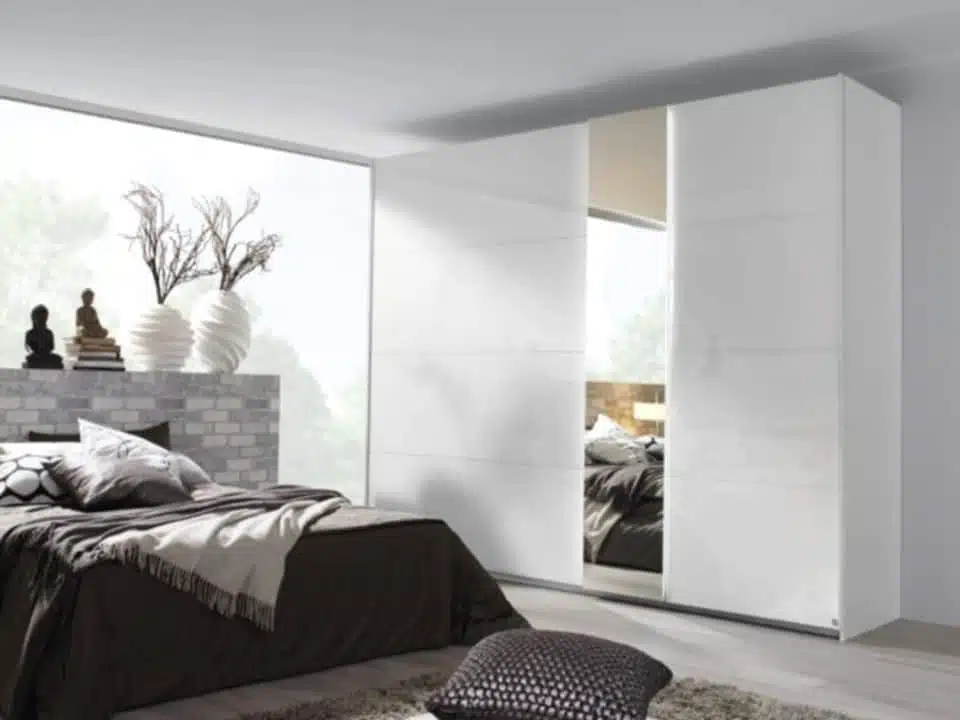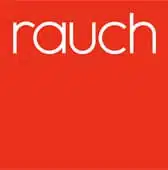 Miramar Hinged Wardrobes
See in store for more details or a call a member of our team.
01942 275 464
Rauch Miramar Hinged Wardrobes is one of our most versatile ranges. The Miramar can offer an affordable Striking 2 Door Glass Hinged Wardrobe. On the other hand, it can offer a Stunning 5 Door centre-piece for a main bedroom.
The Miramar Hinged Wardrobes have many different configurations. This is what makes it perfect for every bedroom. You can have the wardrobe with full length doors which would offer full hanging. Alternately, you can integrate a drawer system into the unit offering best of both worlds.
Door Finishes
The colour choice the Miramar range offers is one of the best. The most popular door finish is a coloured glass, more specifically, Basalt Glass. Basalt Glass is a dark grey which we have on display in our Showroom. The other popular colour is the Silk Grey, a lighter grey which we also have on display. Furthermore, you can have this finished in a White Glass or as a Full Mirror.
Sizes
The Miramar ranges from a 2 Door Wardrobe at 101cm to 251cm which would be 5 Doors in total.
101cm 2 Door Wardrobe
151cm 3 Door Wardrobe
201cm 4 Door Wardrobe
251cm 5 Door Wardrobe
All of the above widths have a 223cm height. This is the only height available in this range.
If you are looking for more height options, the perfect range would be the 20UP that also offers made to measure sizes.
Showroom
Come in to our Showroom to see the Miramar in all it's glory!
You will find the 101cm 2 Door Miramar finished in Basalt Glass next to the Miramar Sliding Wardrobe. Along with a 4 Door Hinged in Silk Grey featuring the integrated drawer system with matching accessories.
| | |
| --- | --- |
| Manufacturer | Rauch |
| Manfuctered | German Manufacture |
| Door Type | Hinged |
| Door Finish | Coloured Glass or Mirror |
| Colour Glass | Basalt Dark Grey, Silk Light Grey, White or Full Mirror |
| Internal | Fully Customisable |
| Warranty | 5 Year Warranty |
| Carcase Finish | Alpine White | Silk Grey | Graphite |
| Glass Finish | Crystal White | Silk Grey | Basalt |
| | |
| --- | --- |
| Hinged Widths | 101cm | 151cm | 201cm | 251cm |
| Height | 223cm |
| Depth | 60cm |