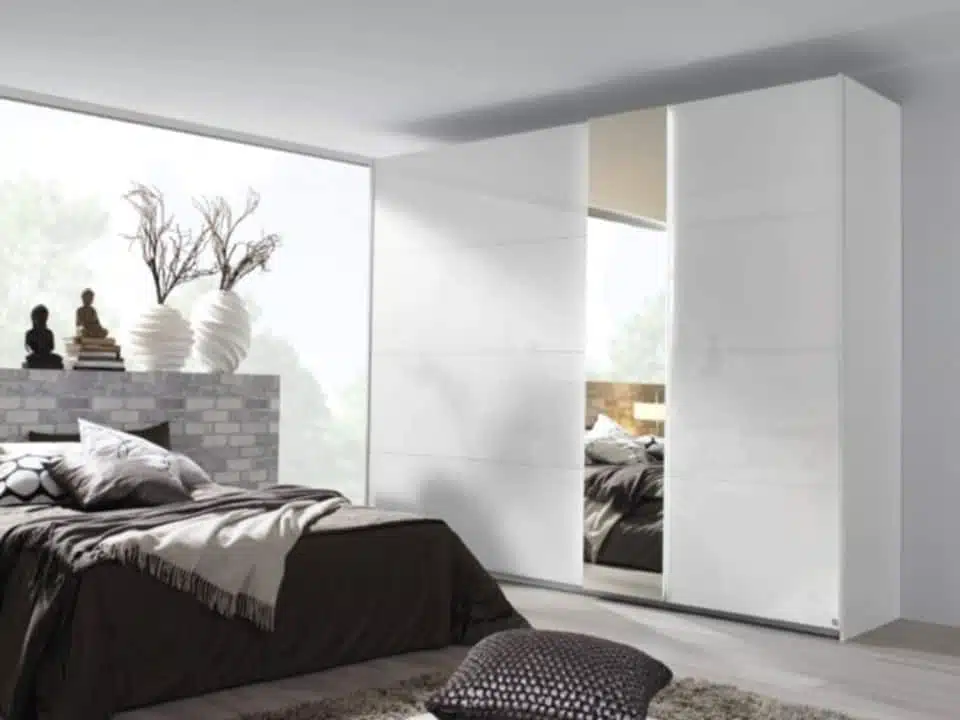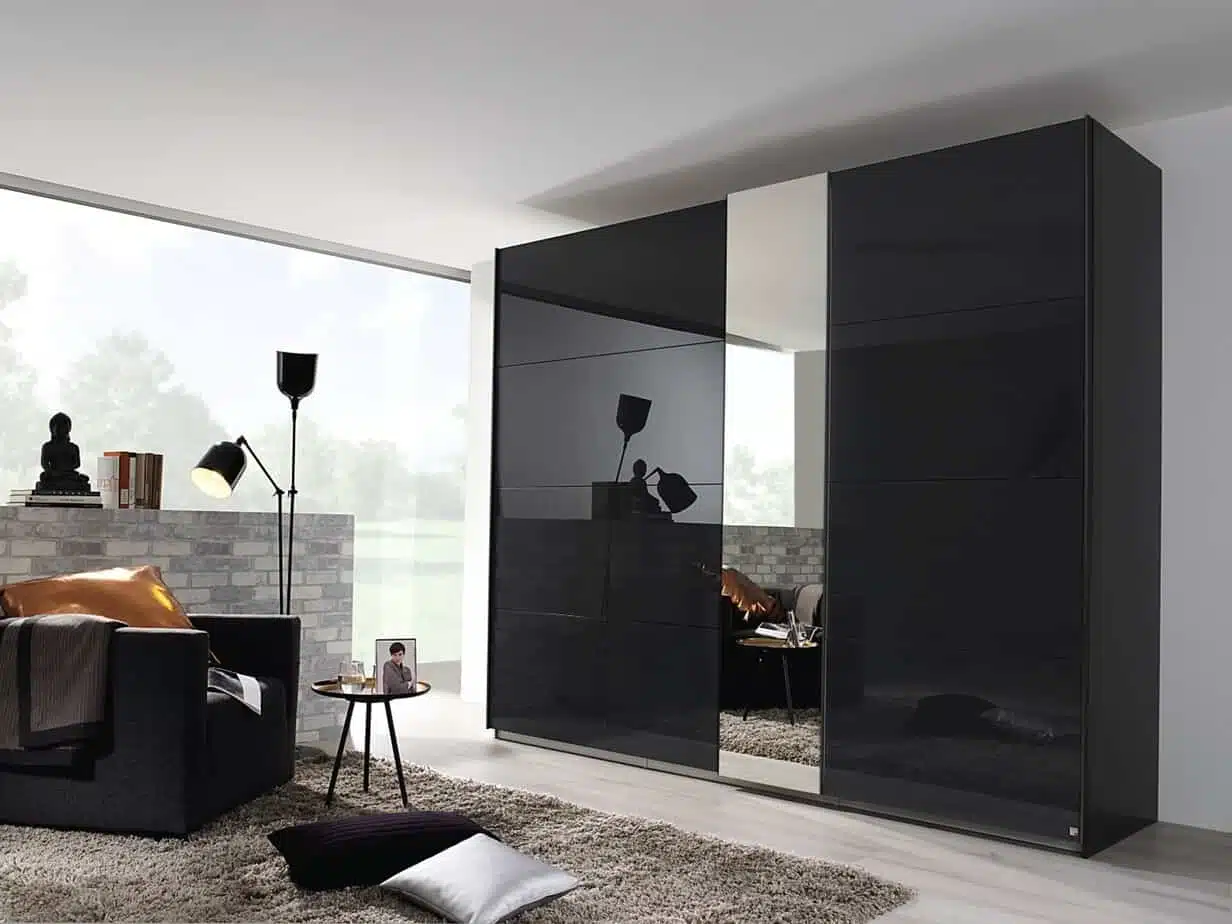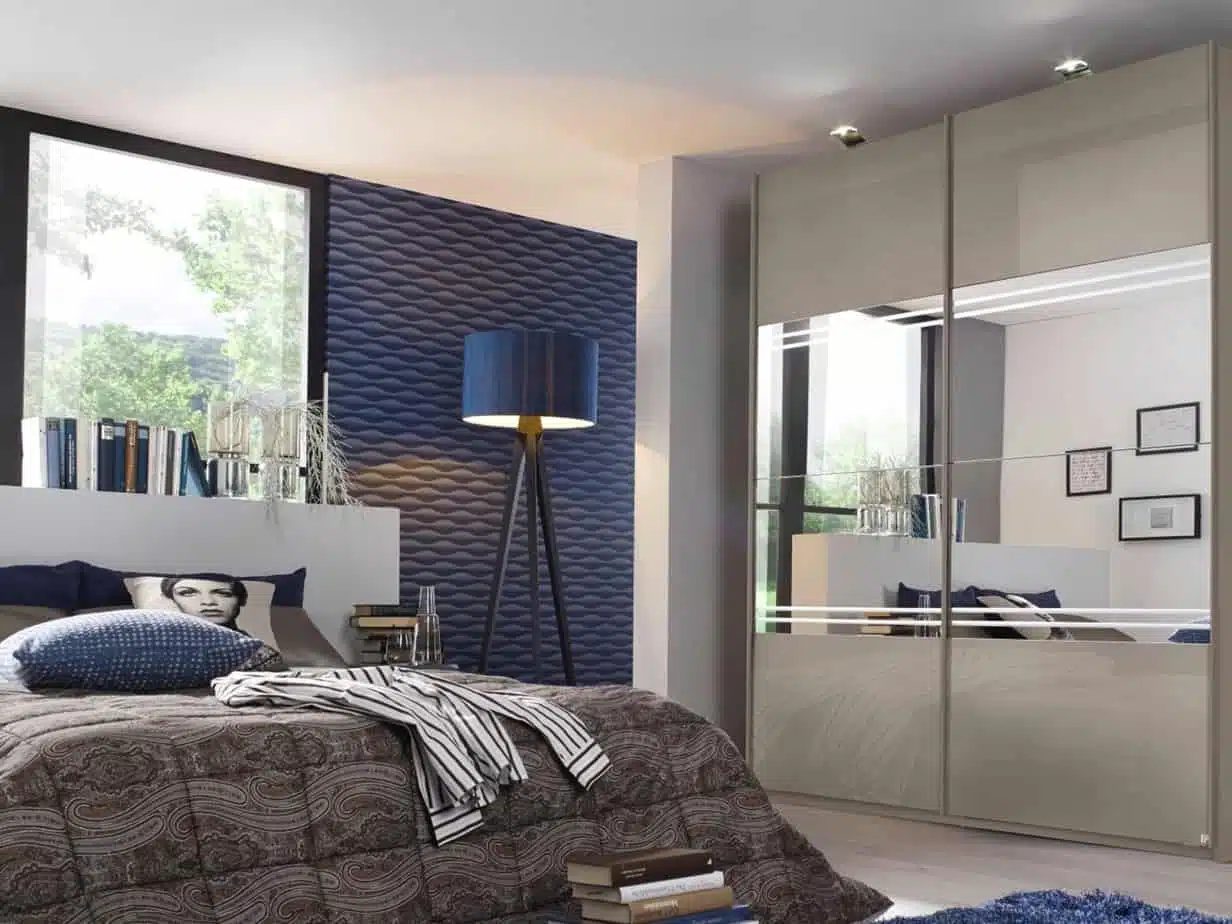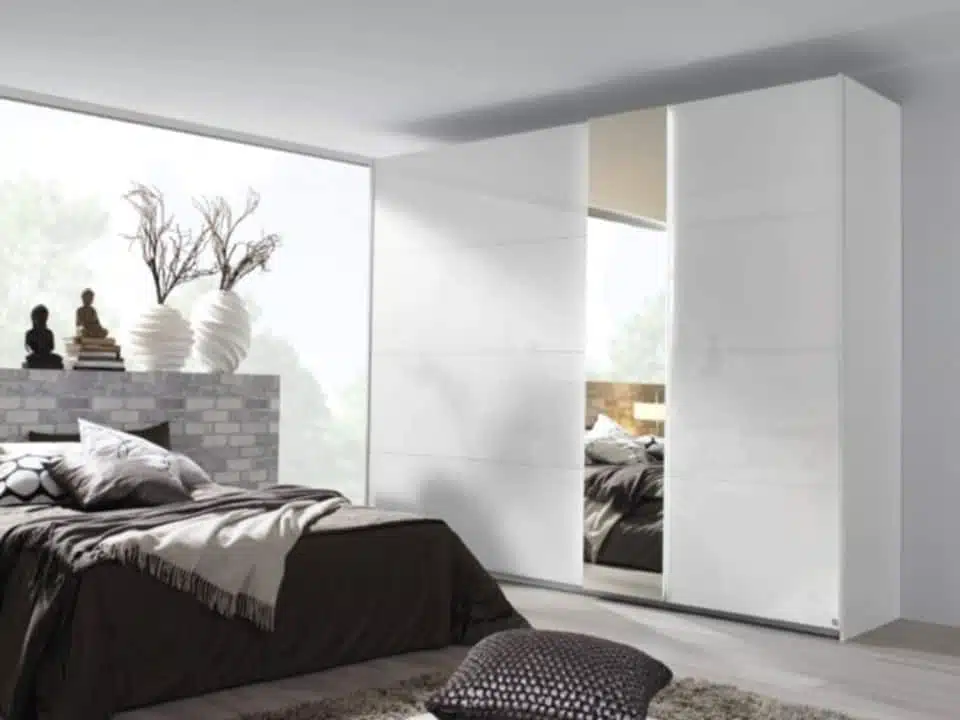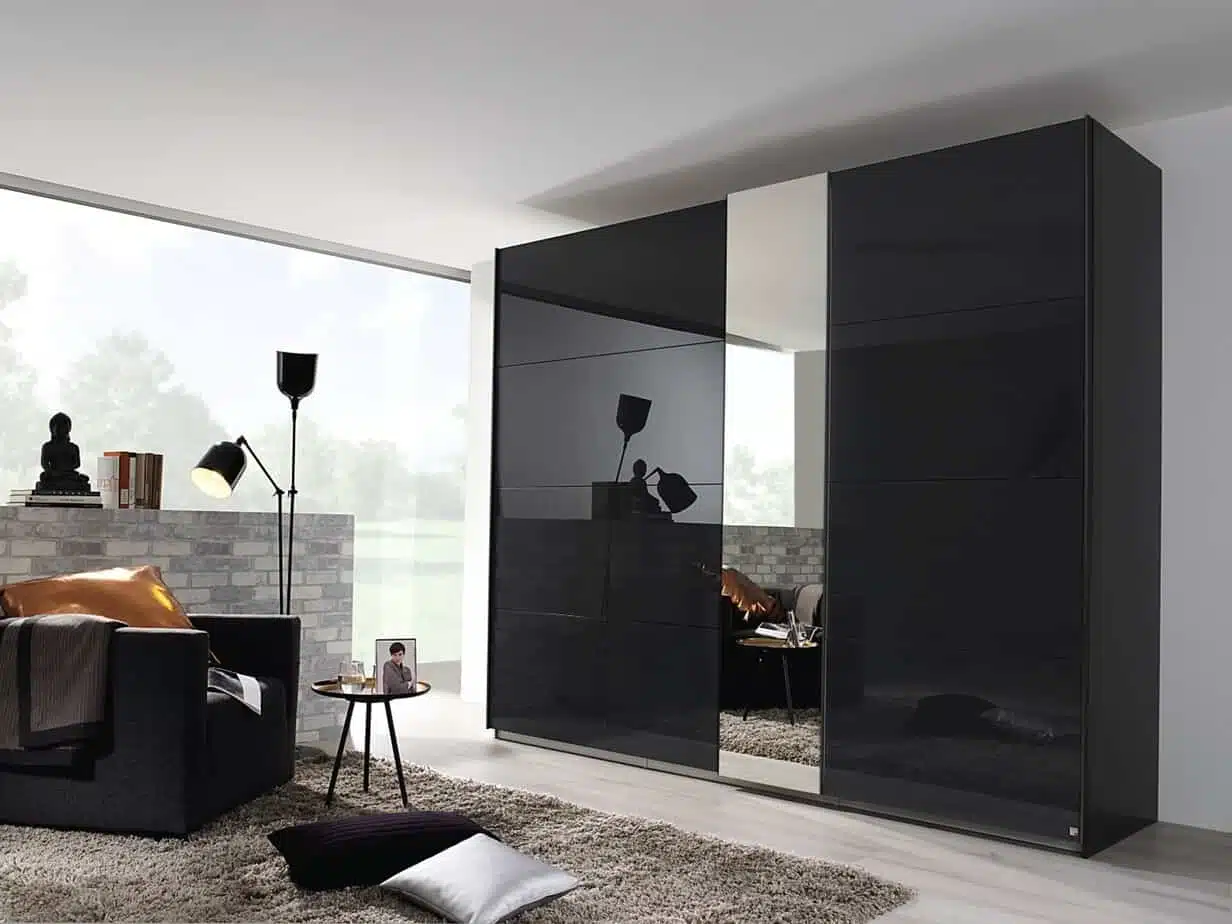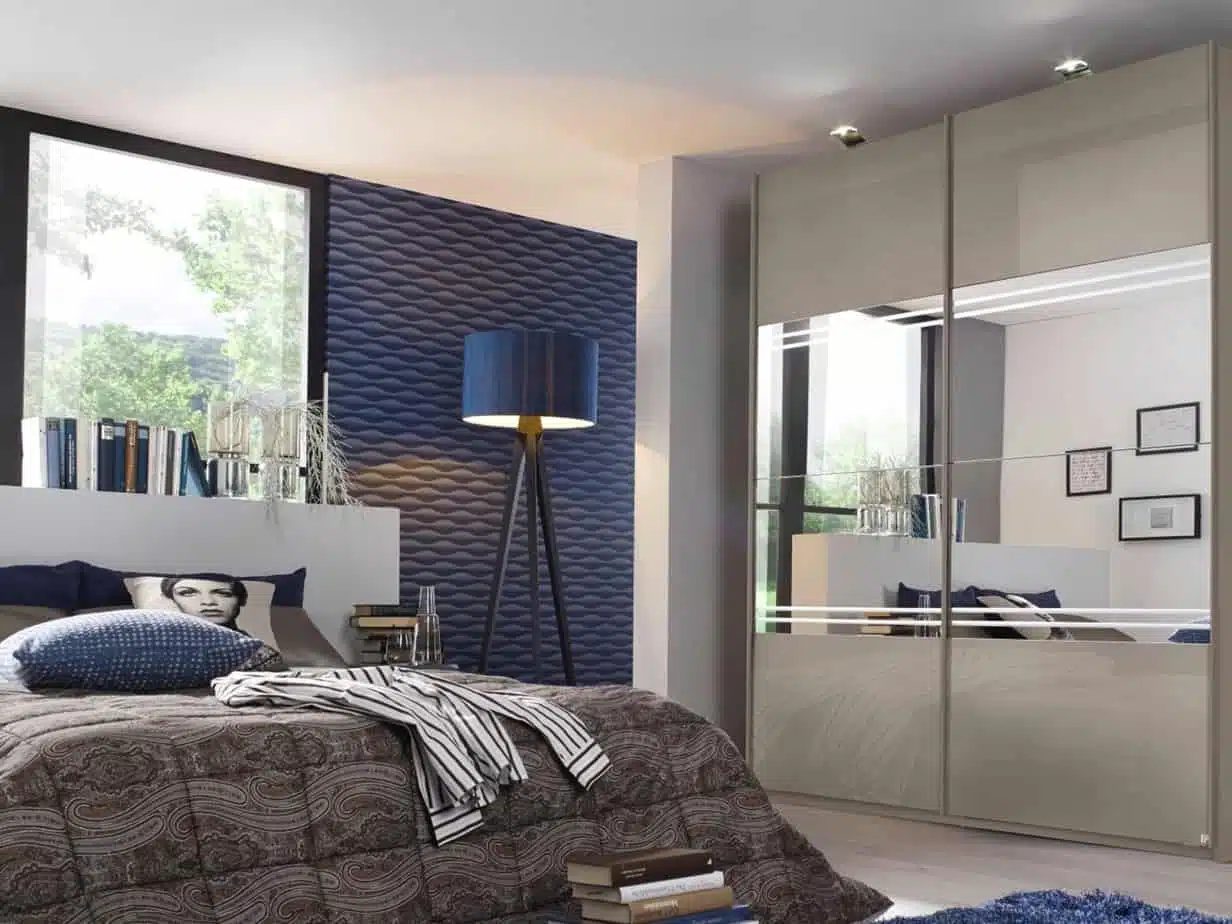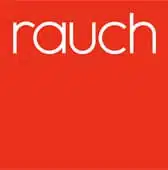 Miramar Sliding Wardrobes
See in store for more details or a call a member of our team.
01942 275 464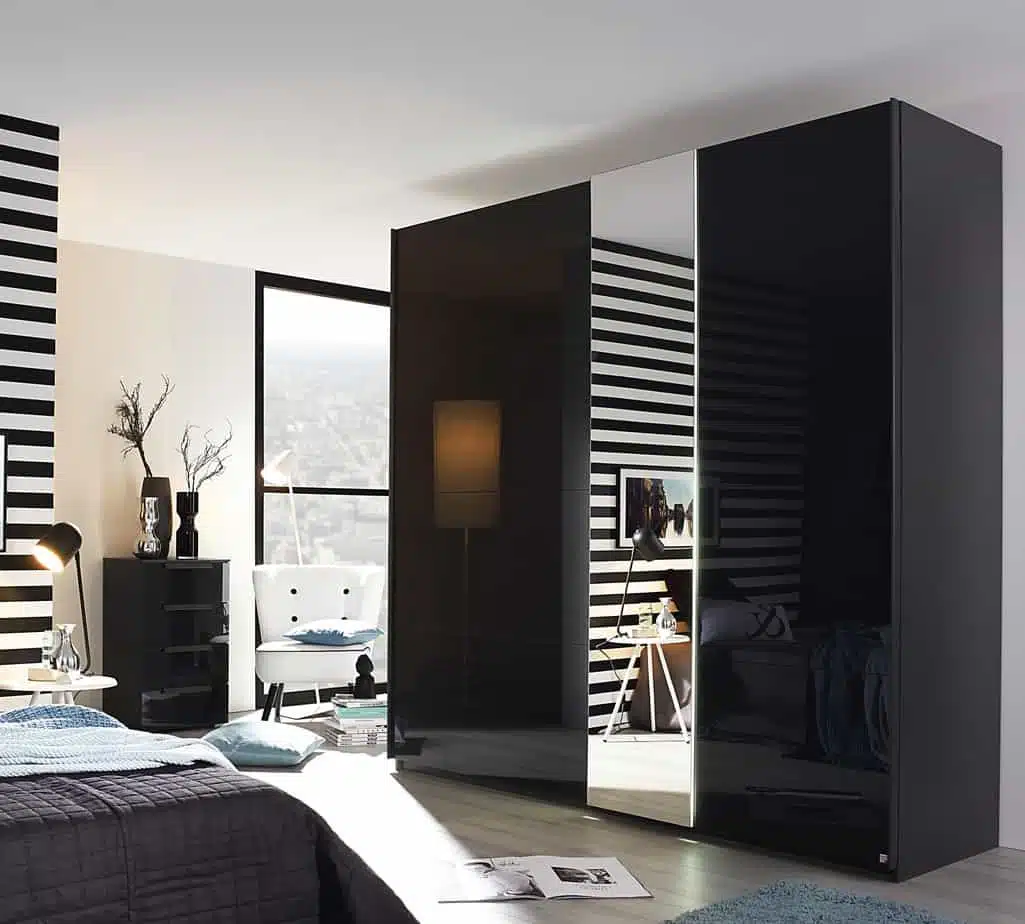 Rauch Miramar Sliding Wardrobes are one of our most popular ranges. The Miramar offers practicality, affordability and adds a touch of class to the bedroom.
The Miramar has many different front variations but we like to keep it simple! Our recommended design can be found in our showroom. It features four coloured glass panels with a centre mirror. The Centre Mirror can be finished with an LED Light and the glass panels have various options of colour.
Our recommended colour choice is the Basalt Glass which you can see in our showroom. We currently have on show a 225cm Sliding Wardrobe with LED Centre Mirror. There are other colour options available which include a light grey and white. The Basalt Glass offers a contrast in a lighter room setting, all are available to view in our showroom.
Sizes
There are various sizes in the Miramar range. The range starts with a 181cm width and tops out at 270cm.
181cm 2 Door Wardrobe
225cm 2 Door Wardrobe
272cm 2 Door Wardrobe
The Miramar has just the one height available which is 223cmm.
If you are looking for more height options, the perfect range would be the 20UP that also offers made to measure sizes.
Showroom
Come in to our Showroom to see how elegant the Miramar range actually is!
We have many different sizes and ranges in store with all the colours on display.
In conclusion, if you are looking for something extremely effective, affordable and versatile. The Miramar Sliding Wardrobes is the perfect choice.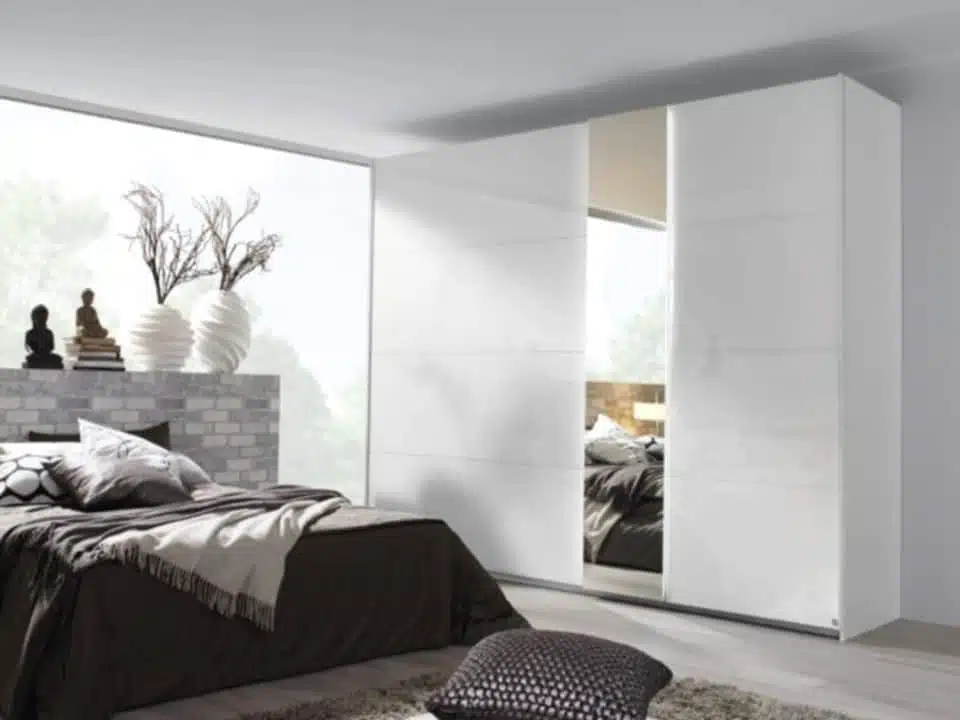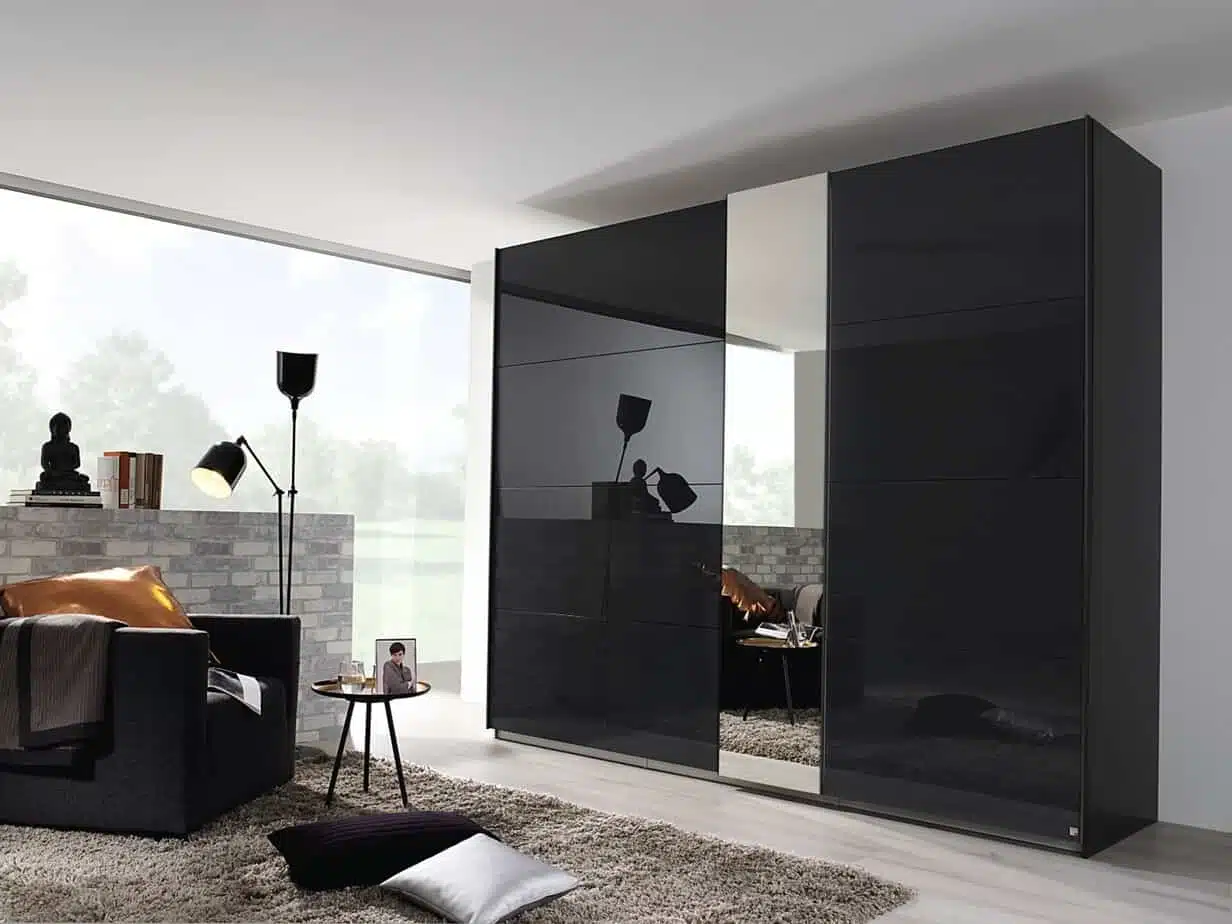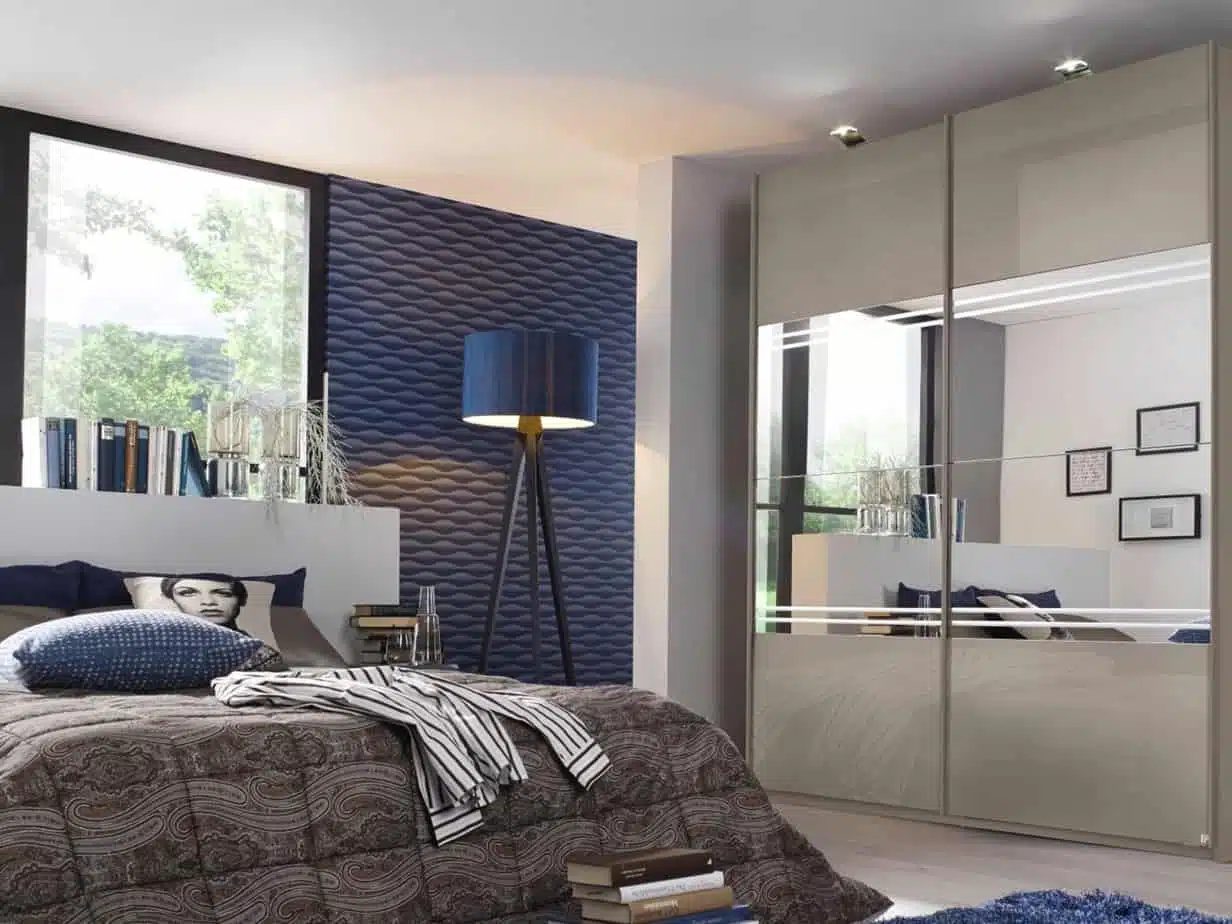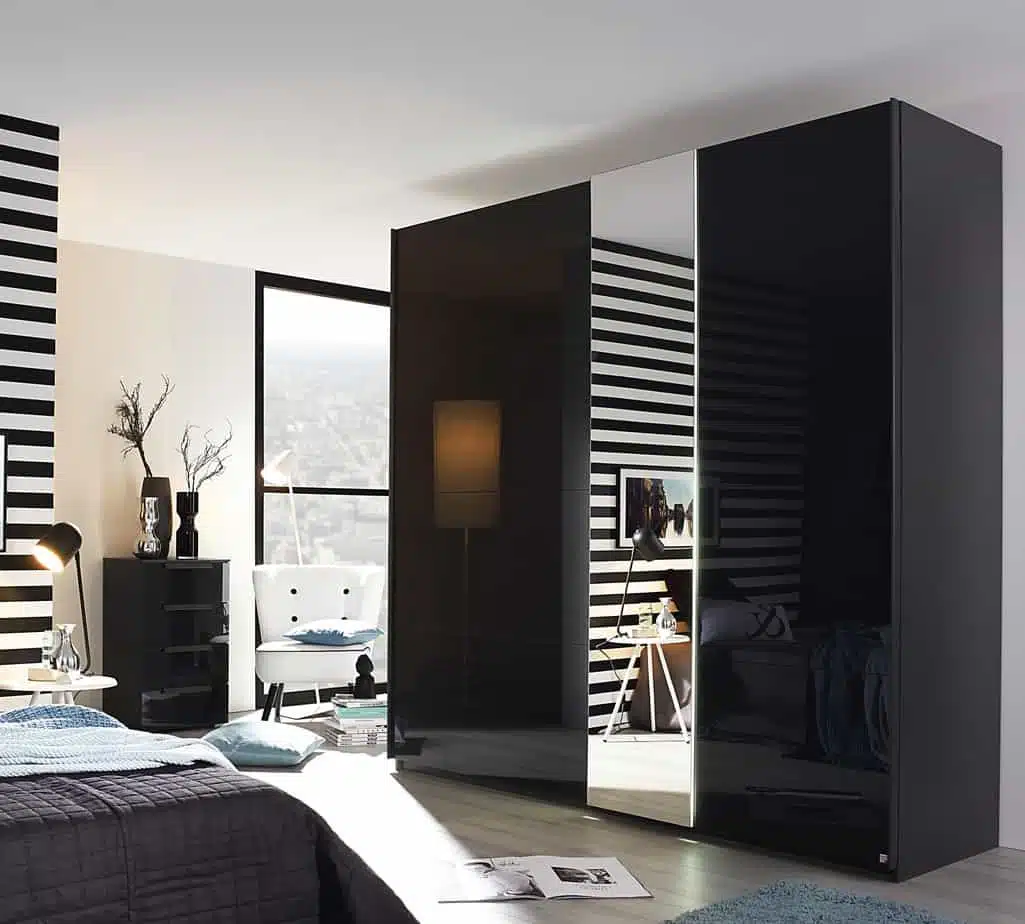 | | |
| --- | --- |
| Brand | Rauch |
| Range | Miramar |
| Wardrobe | Sliding Doors |
| Model | Type 1 |
| Features | Centre Mirror With LED Light |
| Carcase Colours | Alpine White | Silk Grey | Graphite |
| Door Finish | Basalt Dark Grey Glass, Silk Light Grey Glass, White Glass or Mirror Glass |
| Internal | Configure However You Like |
| Warranty | 5 Year Warranty |
| | |
| --- | --- |
| Sliding Width | 181cm | 226cm | 271cm |
| Height | 223cm |
| Depth | 68cm |
view the full range instore