Mammoth mattresses – the go-to choice for athletes
Last month, leading mattress brand – Mammoth  – confirmed that its long-standing partnership with the British Athletes Commission (BAC) has been extended for a further 12 months. It hasn't come as too much of a surprise. The two organisations have...

Last month, leading mattress brand – Mammoth  – confirmed that its long-standing partnership with the British Athletes Commission (BAC) has been extended for a further 12 months.
It hasn't come as too much of a surprise.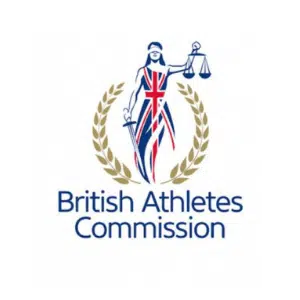 The two organisations have worked together since 2012, offering expert sleep advice and exclusive member benefits for all UK sport-funded athletes. And after the first Mammoth mattress was developed to support a rugby injury, it's become the go-to choice for sporting professionals.
Mammoth is now the official provider for football, cricket, athletics, sports governing bodies and sports companies – such as Tottenham Hotspur, The Rugby Players Association and The Professional Cricketers' Association. And over the last 10 years, it's earned a reputation for using technologically advanced materials and making products that improve wellbeing, recovery, and performance.
So, what are these advanced materials? And why are they so popular amongst the sporting elite?
Here we take a closer look.
3 reasons why Mammoth mattresses are popular with athletes
Sleep is vital to an athletes' performance. To play at their best, they need to enjoy high-quality rest and recovery – and Mammoth mattresses have various features that can help to achieve that.
These include:
1. Pressure-relieving Medical Grade Foam
All Mammoth mattresses are made from Medical Grade Foam.
This shouldn't be confused with traditional memory foam. It supersedes that. Rigorously tested in lab conditions, Medical Grade Foam has been scientifically proven to improve sleep and is now widely recommended by health practitioners in the UK. It responds immediately to the shape and size of your body, offering tailored comfort and support. And as a result, not only does it help to improve circulation, it also relieves pressure on sore muscles and reduces back and neck pain.
Ideal for an athlete who does intense daily training.
2. State-of-the-art PostureCells
This is another ground-breaking sleep technology developed by the brand, proven to promote sleep.
Every Mammoth mattress has up to seven zones filled with state-of-the-art PostureCells. These cells move independently of each other, absorbing motion as you move throughout the night. And as a result, not only do they provide unrivalled postural support, they also help to avoid unwanted awakenings (often caused by a partner) – and make it easier for you to get a full seven hours of rest.
3. Carefully-selected modern fabrics
In addition to the Medical Grade Foam and PostureCells, all Mammoth mattresses are crafted from very carefully selected fabrics – such as quilted high-quality TENCEL. TENCEL is renowned for being soft and pleasant to touch. But more importantly, it's specifically designed to keep you cool.
Unlike traditional memory foam mattresses (which retain heat), those created by Mammoth stay at a consistently comfortable temperature throughout the night. The Medical Grade Foam, combined with the TENCEL cover, is naturally cooling. And as a result, it helps to encourage a restful night's sleep all year-round – even during the warm summer months, when people often tend to overheat.

Invest in your own 'sporting elite' mattress today
Here at Dreamers Bed Centre, we're incredibly proud to be a UK leading Mammoth Mattress stockist. This is an innovative and scientifically acclaimed brand. And whether you're a professional athlete, a sporting amateur, or just wish to improve the quality of your sleep, a Mammoth mattress could be just what you need to maximise comfort and wake up feeling your best.
We have a comprehensive range of models to choose from, each featuring a different combination of the brand's unique features and sleep technologies – with something to suit all preferences. More information on these models can be found in our 'Guide to Mammoth mattresses'. So, why not take a look and browse our full online collection today?
And if you have any questions, please feel free to get in touch. Just like the BAC, we have partnered with Mammoth mattresses for many years now and we have excellent knowledge of the products available. Either give us a call on 01942 275 464 to chat with a member of the team or send an email to info@dreamersbedcentre.co.uk.