Vacuum packed mattresses are becoming one of the latest trends when it comes to buying a new bed. Whether you live on the top floor of your high rise apartment, or have a converted loft with a narrow staircase which won't physically allow any standard, unrolled mattress to fit up. The matter is, with a high tech process, this mattress will arrive as a tube, and within 1-2 hours of unpackaging, you will have a brand new mattress ready to sleep on. Whether it be a single for your child's room or a superking size for your luxury bedstead. They come in various depths and specifications, to allow you to find the right comfort preference for yourself, just like any other mattress.
The advantage of a vacuum packed mattress is that you can sit at home, use our recommendation for preference on comfort and enjoy a free next day delivery service, or come instore, try the mattress and simply take it away in the back of your car.
Sleepshaper are one of our most popular brands for vacuum packed mattresses, and they have a wide selection to offer. Starting with the kids perfect comfort, for bunk beds, cabin beds and mid sleepers, as this sits under a 16cm depth, which meets the regulations for these types of beds. You can also add a layer of memory foam for extra comfort, at an affordable price.
The most popular of the sleepshaper range is the memory pocket 1000, which has all the up to date technology which includes a foam encapsulated edge to provide a support when entering and exiting the mattress and allowing you to utilise the full sleeping width. This foam border not only increases edge-to-edge support but it protects the individual pocket springs and therefore aids durability. The final topping to the mattress is a sumptuous 5cm layer of memory foam, topped with a hydraflex cover which keeps the mattress cool and is also machine washable.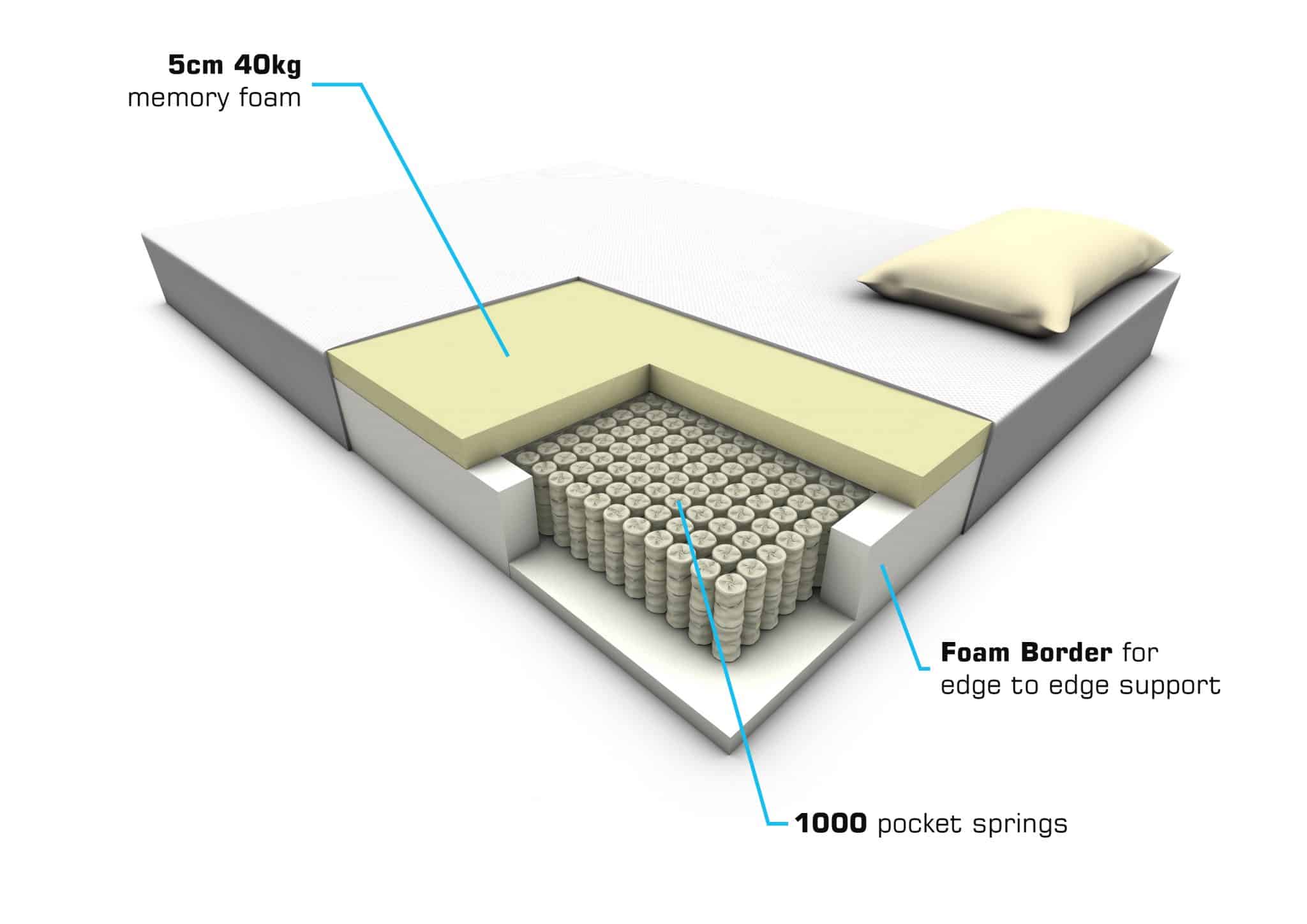 Another excellent brand for vacuum packed mattresses is Breasley, one of the leading suppliers for this particular product within the UK. Their range starts with a Bunk Bed mattress just as sleepshapers does, the valuepack plus. Breasley's range then moves up to the Postureform and Flexcell collection which starts with a 1000 individual pocket springs, and goes up to a 2000 indvidual pocket spring mattress.
All these mattresses are again, foam encapsulated and available for a free next day delivery service.
Breasley's mattresses all come with a 5 year guarentee, so you can purchase this mattress knowing that the manfuacture has full confidence in their product when it comes to durability.