Introductory to our New Rauch 20UP Wardrobe & Bedroom Furniture Range.
The new Rauch STEFFEN bedroom furniture range is the most extensive and unique collection not only Rauch but we have ever offered. The 20UP offers 7 different Wardrobe door designs, to suit the style of Wardrobe you are looking for that come with either a sliding door or hinged door depending on your preference. The Range also offers Angled & Corner unit's, which includes a walk in wardrobe.
Dimensions
The Wardrobe's (hence the name) go up with an increment of 20cm, starting with a 160cm Wardrobe and finishing at 400cm. The diversity of these options, allows each design to fit into almost bedroom space. Along with the Width's there are also two height differentials, 223cm or 236cm, but we can also offer reduced height if you have a room that is 230cm, we are able to have it fit into that space.
Colour Choice
The Bedroom Furniture Range offers exceptional depth with colour choice, whether you are looking for a matt, glass, coloured glass, mirror, coloured mirror, high polish or a traditional oak structure, the 20UP offers everything!
Our Display
Our showroom offers the 20UP 4B Range
Sliding, Hinged, Angled or Walk in Wardrobe with LED Strip through the middle.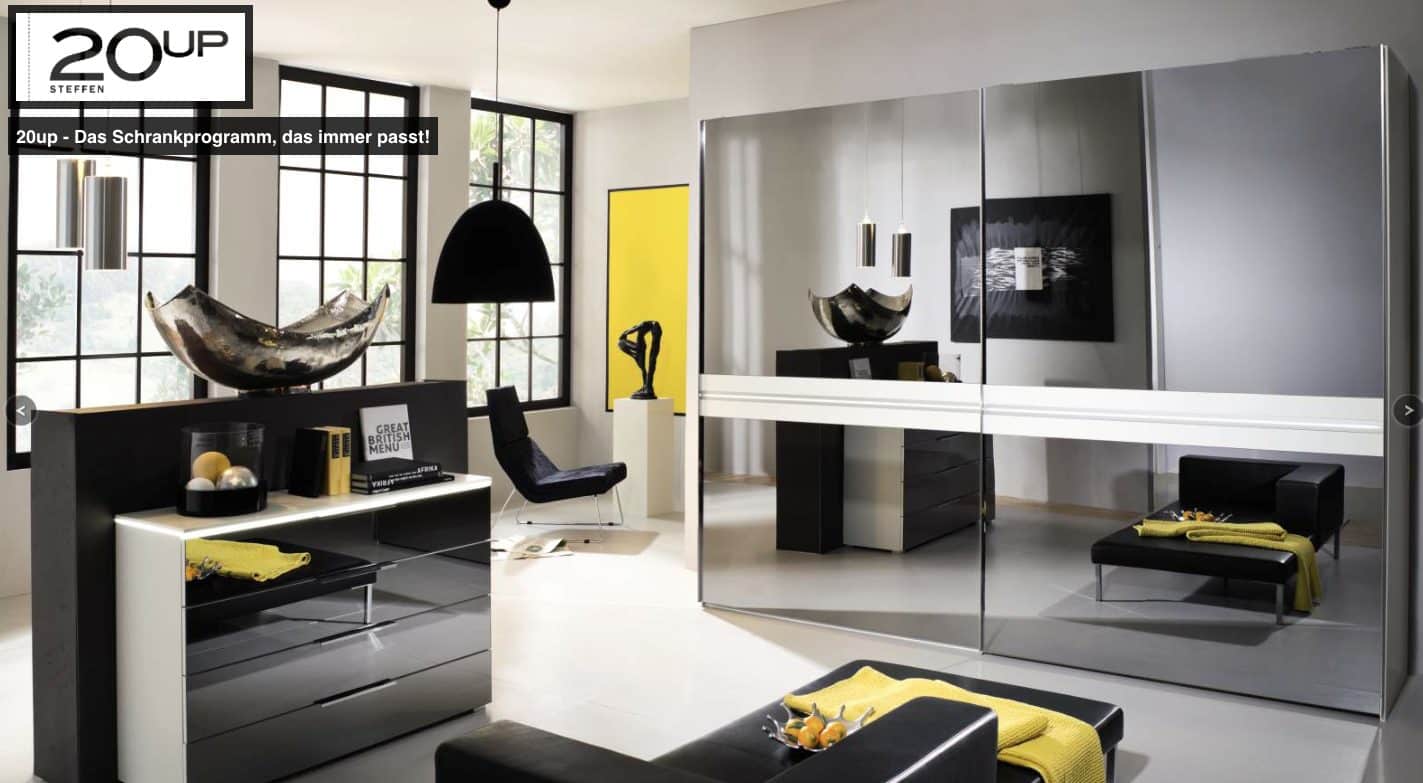 The LED light looks fantastic and becomes an elegant feature within your bedroom. The display is with a 220cm sliding wardrobe, which flows into a corner walk in wardrobe and finsihed with an angled unit.
Refer to our contact page for more details, or come in-store to visualise it for yourself