Stuart James Regal Winged Headboard
Stuart James Regal Winged Headboard
Elegant Regal Winged Design
Handcrafted Chesterfield Details
Regal
A Regal Winged Design
The Regal Winged headboard is the signature headboard of our regal collection. Shown on our website with our Regal Emperor mattress – the Regal Winged stands 60″ high and is split as standard (to allow for accessibility).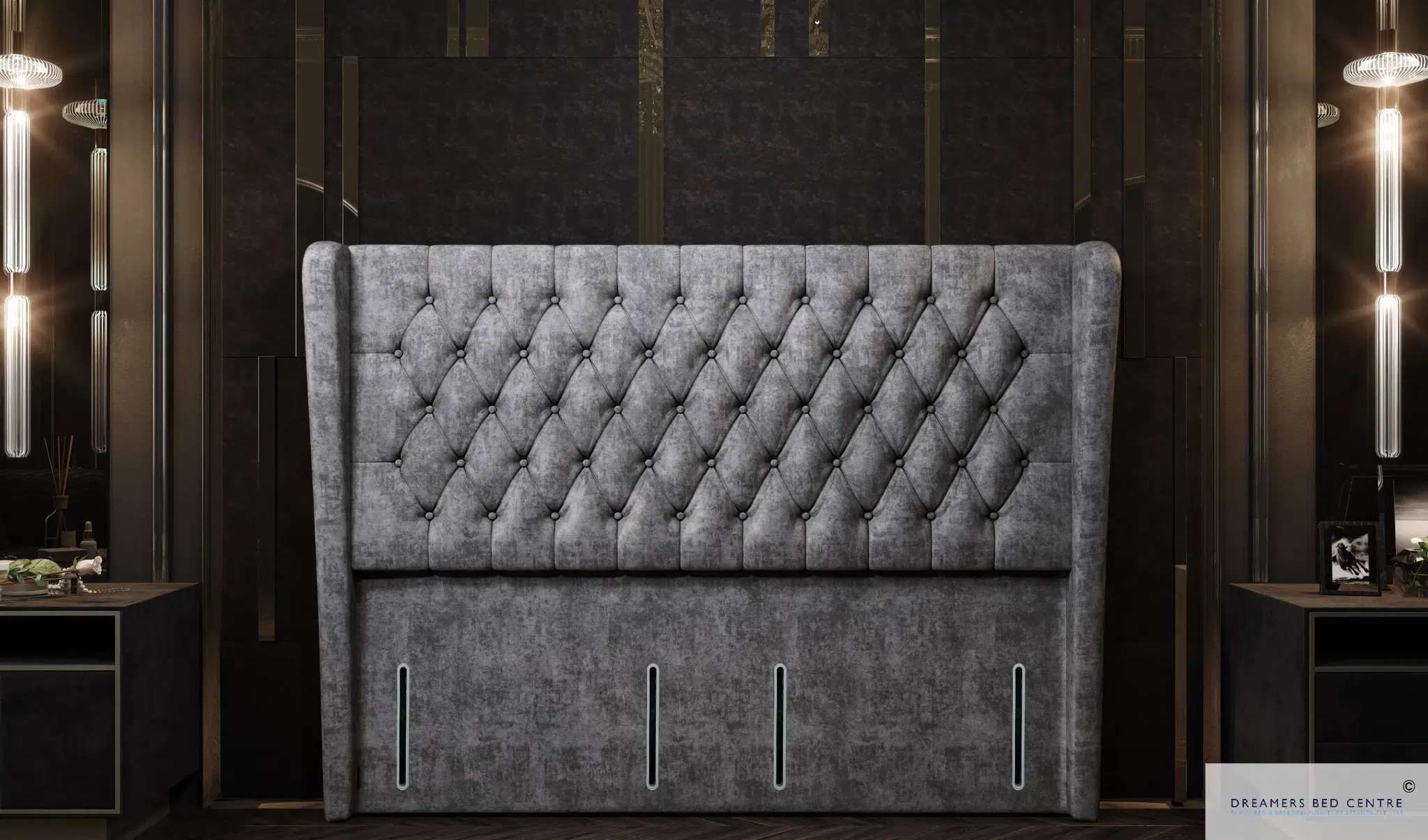 Truly Exquisite
Handcrafted Chesterfield Detail
A grand, timeless Chesterfield design to complete your bed. The Regal Winged headboard takes a traditional style and provides a contemporary feature for your bedroom with help from our luxury range of fabrics.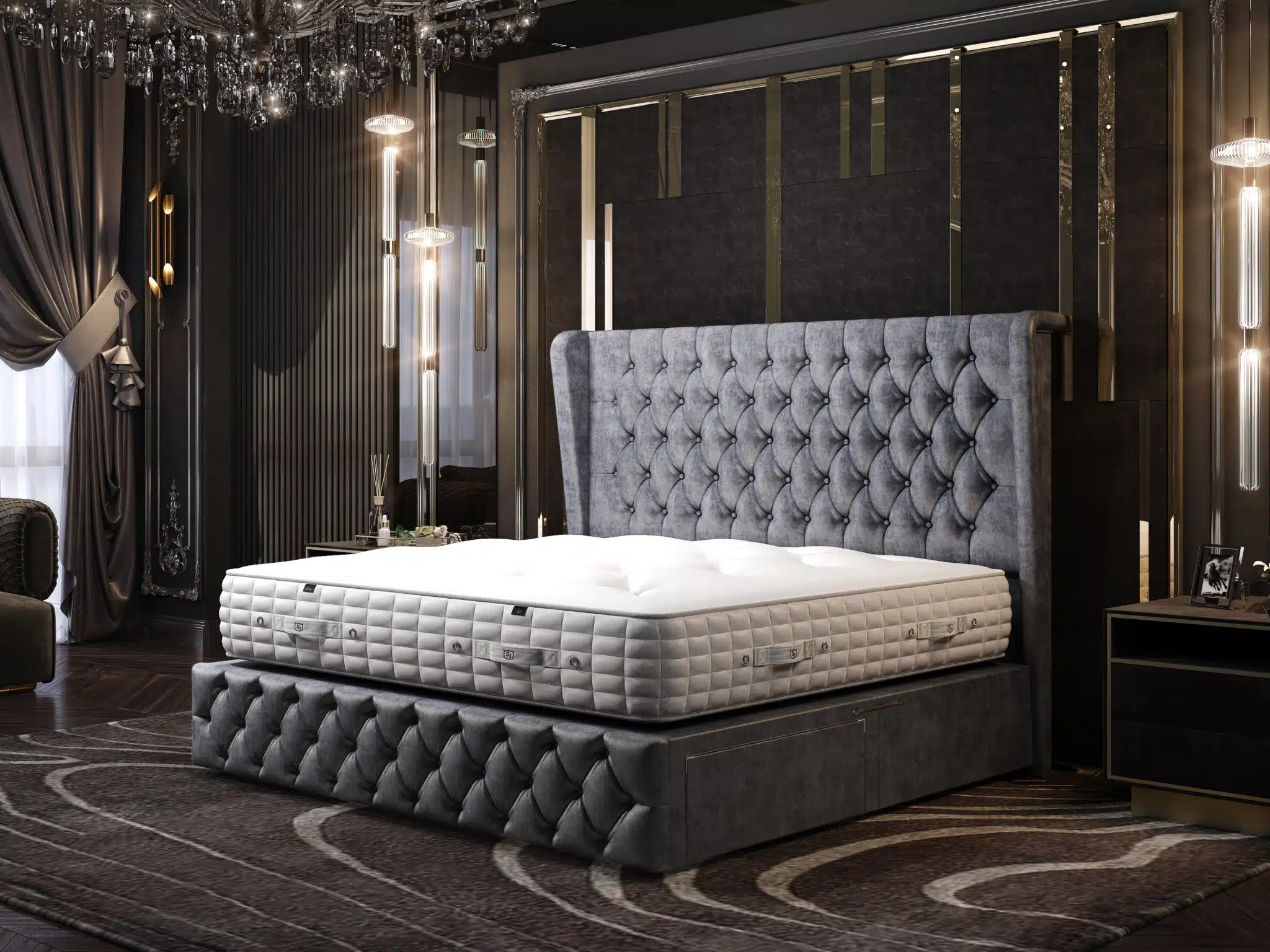 Footboard
Finish your Stuart James Bed with a matching Footboard
Whilst creating the perfect finish for your Stuart James Bed, pair the Regal Winged headboard with a matching luxury footboard to complete the overall look. (Not Available With An Ottoman Bed)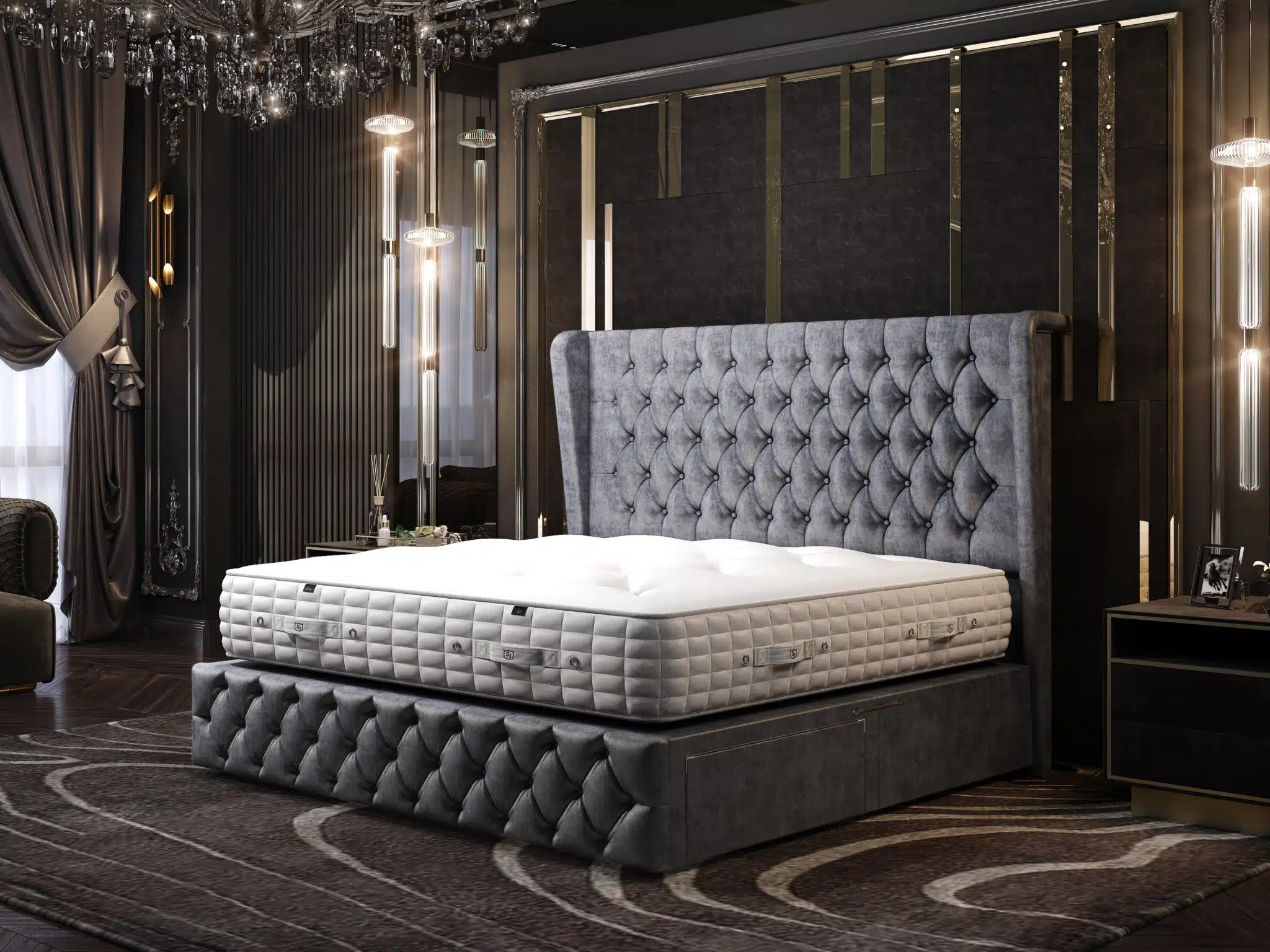 DESIGN YOUR BED
Our Regal collection of Stuart James Beds allows you to design your own comfort, from a bespoke mattress tension to a custom made headboard.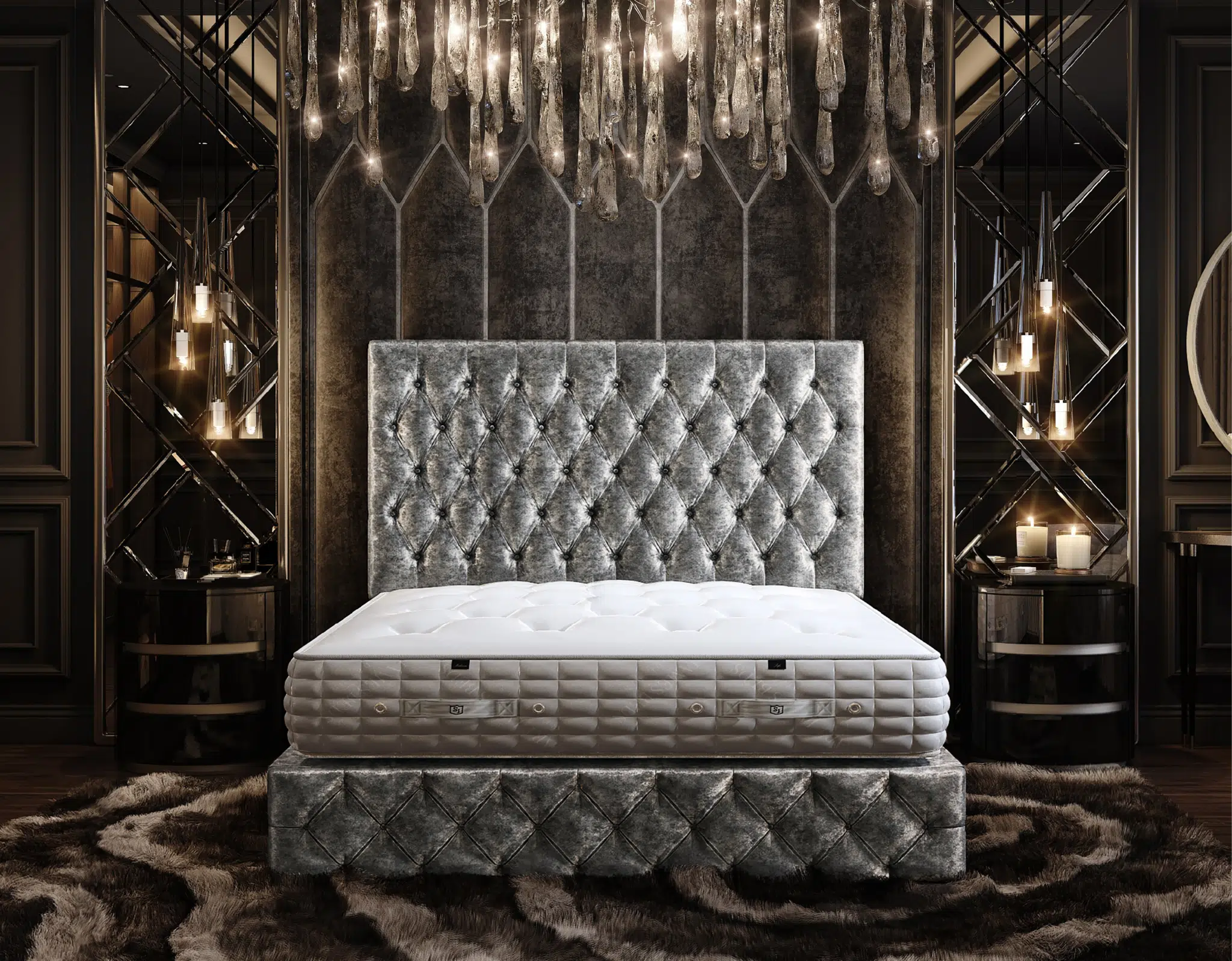 BESPOKE SERVICE
A complete bespoke service from comfort to finish. Our range is dynamic, our headboards are available with custom heights and more!